Trends
EMA Advisory Note: Top 10 Trends in Business Intelligence and Analytics for 2012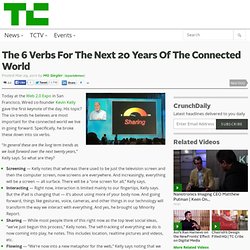 The 6 Verbs For The Next 20 Years Of The Connected World
Today at the Web 2.0 Expo in San Francisco, Wired co-founder Kevin Kelly gave the first keynote of the day.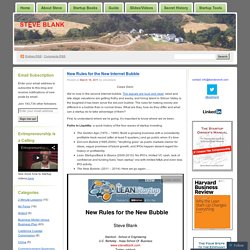 Carpe Diem We're now in the second Internet bubble.
New Rules for the New Internet Bubble ? Steve Blank
Digital media, as many a Mashable reader is aware, is evolving at a rapid pace. It's three months in to 2011, and already we're witnessing the realization of many of our predictions for news media, digital advertising and startups this year.