Tutoriales
Color animate any shape with CSS3 and a PNG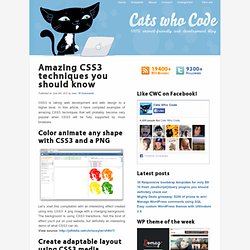 Amazing CSS3 techniques you should know
Box-shadow is a pretty powerful property in modern browsers.
39 Ridiculous Things To Do With CSS3 Box Shadows | Viget Inspire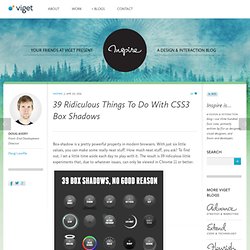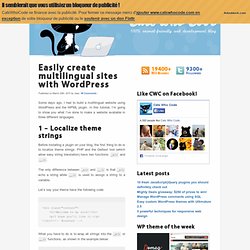 1 – Localize theme strings Before installing a plugin on your blog, the first thing to do is to localize theme strings. PHP and the Gettext tool (which allow easy string translation) have two functions: _e() and __() .
Easily create multilingual sites with WordPress
Getting started
How to create an online radio using jQuery and jPlayer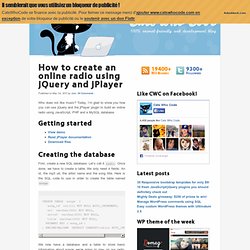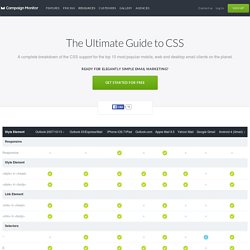 Designing an HTML email that renders consistently across the major email clients can be very time consuming.