Tutoriales
Amazing CSS3 techniques you should know. Color animate any shape with CSS3 and a PNG Let's start this compilation with an interesting effect created using only CSS3: A png image with a changing background.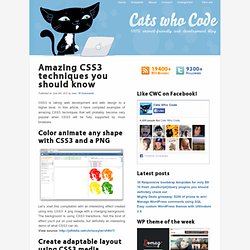 The background is using CSS3 transitions. Not the kind of effect you'll put on your website, but definitely an interesting demo of what CSS3 can do.View source: 39 Ridiculous Things To Do With CSS3 Box Shadows | Viget Inspire. Box-shadow is a pretty powerful property in modern browsers.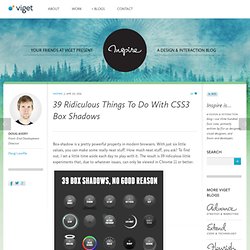 With just six little values, you can make some really neat stuff. How much neat stuff, you ask? To find out, I set a little time aside each day to play with it. The result is 39 ridiculous little experiments that, due to whatever issues, can only be viewed in Chrome 11 or better. Easily create multilingual sites with WordPress. 1 – Localize theme strings Before installing a plugin on your blog, the first thing to do is to localize theme strings.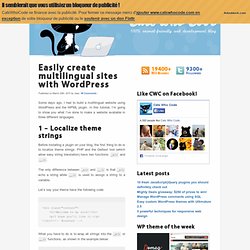 PHP and the Gettext tool (which allow easy string translation) have two functions: _e() and __(). How to create an online radio using jQuery and jPlayer. Getting started Creating the database First, create a new SQL database.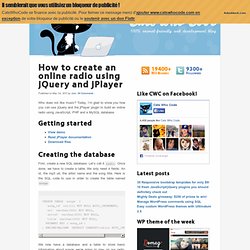 Let's call it radio. Once done, we have to create a table. Guide to CSS support in email clients - Articles & Tips. 19 September 2013 Added support for @font-face, @media and HTML 5 media tags in email clients, as well as email-relevant CSS properties.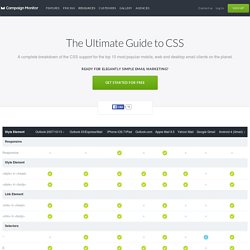 We re-tested all webmail clients and the latest versions of existing clients. 30 January 2013.
---