Tutoriales
Color animate any shape with CSS3 and a PNG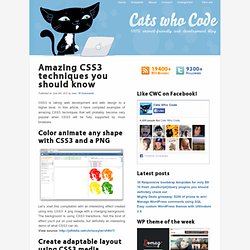 Amazing CSS3 techniques you should know
Box-shadow is a pretty powerful property in modern browsers.
39 Ridiculous Things To Do With CSS3 Box Shadows | Viget Inspire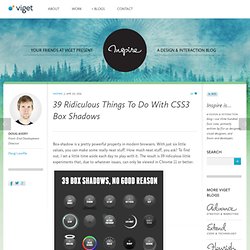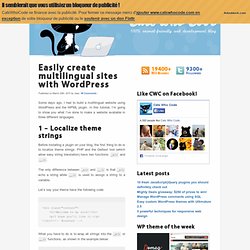 1 – Localize theme strings Before installing a plugin on your blog, the first thing to do is to localize theme strings. PHP and the Gettext tool (which allow easy string translation) have two functions: _e() and __().
Easily create multilingual sites with WordPress
Getting started
How to create an online radio using jQuery and jPlayer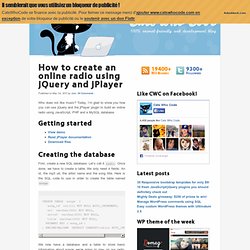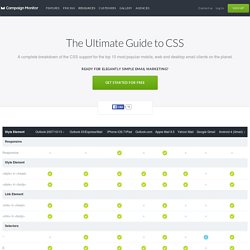 19 September 2013