Gadgets & Tools
Useful Online Tools. 100 Free Tools to Tutor Yourself in Anything. Life Elevating Tool's. Life Elevating Tool's. Secret-Internet. Tools. Worksheets and Tools. Organizers. Tools. Worksheets and Tools. iTools - use the best tools. Top Three Gadgets That Can Actually Save You Money. Here are three gadgets that can actually pay for themselves, and can even start to save you money in the long run.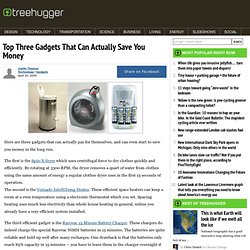 The first is the Spin-X dryer which uses centrifugal force to dry clothes quickly and efficiently. By rotating at 3300 RPM, the dryer removes a quart of water from clothes using the same amount of energy a regular clothes dryer uses in the first 15 seconds of operation.The second is the Vornado IntelliTemp Heater. Eight great gadgets for college dorms | Latest gadgets from the Gadget Guy | tampabay.com & the St. Petersburg Times. It's almost time for college students to begin fall classes, so I thought it would be good to compile a list of gadgets for college dorms and apartments.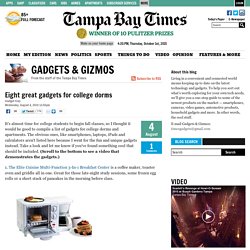 The obvious ones, like smartphones, laptops, iPads and calculators aren't listed here because I went for the fun and unique gadgets instead. Take a look and let me know if you've found something cool that should be included. (Scroll to the bottom to see a video that demonstrates the gadgets.) 1.
---