Gadgets & Tools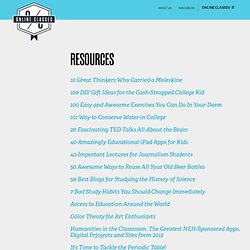 While there is much to be learned from taking a course or finding a professional tutor, there are many tools out there that can help you learn just about anything you'd like to entirely on your own.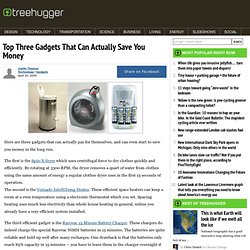 Top Three Gadgets That Can Actually Save You Money
Here are three gadgets that can actually pay for themselves, and can even start to save you money in the long run. The first is the Spin-X dryer which uses centrifugal force to dry clothes quickly and efficiently. By rotating at 3300 RPM, the dryer removes a quart of water from clothes using the same amount of energy a regular clothes dryer uses in the first 15 seconds of operation.The second is the Vornado IntelliTemp Heater .
It's almost time for college students to begin fall classes, so I thought it would be good to compile a list of gadgets for college dorms and apartments.