BlueSite
A traditional blogroll is a simple list of other sites, often in the sidebar, that are related, owned by, or otherwise friendly to the home site.
Building a Better Blogroll: Dynamic Fun with SimplePie and jQuery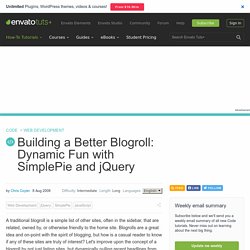 Animated horizontal tabs Author: Dynamic Drive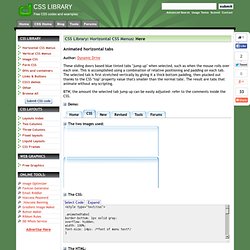 Dynamic Drive CSS Library- Animated horizontal tabs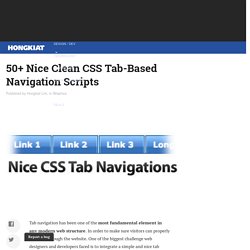 50+ Nice Clean CSS Tab-Based Navigation Scripts
Tab navigation has been one of the most fundamental element in any modern web structure.
Unobtrusive CSS tabs for Prototype. Introduction & Examples Control.Tabs attaches creates a tabbed interface from an unordered list of links/anchors that point to any elements on your page that have an id attribute.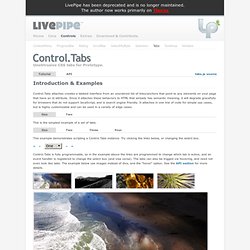 Control.Tabs : Unobtrusive CSS tabs for Prototype
Published by Chris Coyier