Mode
S'habiller à la soviétique: La mode et le Dégel en URSS - Larissa ZAKHAROVA
Street Gents
JACQUEMUS
Maciej Zień - pl
"Mascarade" collection 2009 on Fashion Served
NEWGEN//TEN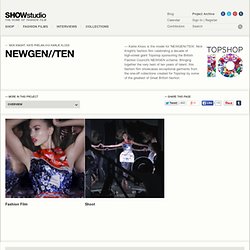 Karlie Kloss is the model for 'NEWGEN//TEN', Nick Knight's fashion film celebrating a decade of high-street giant Topshop sponsoring the British Fashion Council's NEWGEN scheme. Launching the likes of Christopher Kane, Mary Katrantzou and Meadham Kirchhoff onto the international fashion scene, NEWGEN is a gold standard of British fashion innovation: this fashion film brings together the very best of ten years of talent, showcasing garments from the one-off collections created for Topshop and styled by Topshop Creative Director Kate Phelan. On 6 January 2012 we gave our viewers the exclusive chance to watch as ten years of British fashion comes to life during the recording of this celebratory fashion film, the final results of which showcase some of the greatest of Great British fashion 2002-2012.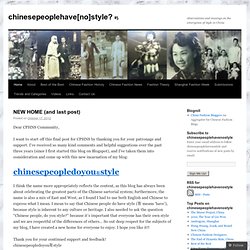 Father's Day is coming up, and this morning I saw a couple of Chinese men that reminded me of this special day… You see, older Chinese men, similar to my American Grandpa, love suspenders! Obviously Chinese men prefer to pair this cool accessory with a less-than-cool fake Burberry shirt (my Mom insists that this is just "a pattern that Asian people like"… She's Korean). But regardless of his choice of shirt, I give him serious props for his suspenders.
chinesepeoplehave[no]style? 吗 | observations and musings on the emergence of style in China
KOSTAS MURKUDIS
Unconventional chic. Un'eleganza fuori dagli schemi per interpretare la versione più nuova e dissacrante del lusso estremo. E, per una femminilità magnetica e sfaccettata, la palette trucco è un mix di toni luminosi e cromie che prevede la stesura di Illuminator, Glow Illuminating Powder in Eva 3, una cipria compatta geniale, sia su tutto il viso, sia per creare punti luce.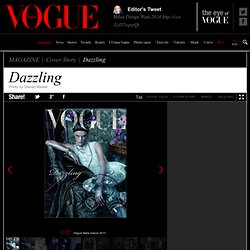 Dazzling
DIAMONDS AND STUDS: Archive
Armures - Glossaire
ANTONY PRICE: FOR YOUR PLEASURE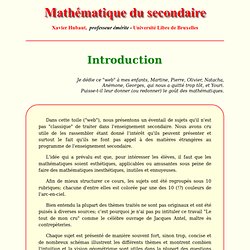 Dans cette toile ("web"), nous présentons un éventail de sujets qu'il n'est pas "classique" de traiter dans l'enseignement secondaire. Nous avons cru utile de les rassembler étant donné l'intérêt qu'ils peuvent présenter et surtout le fait qu'ils ne font pas appel à des matières étrangères au programme de l'enseignement secondaire. L'idée qui a prévalu est que, pour intéresser les élèves, il faut que les mathématiques soient esthétiques, applicables ou amusantes sous peine de faire des mathématiques inesthétiques, inutiles et ennuyeuses. Afin de mieux structurer ce cours, les sujets ont été regroupés sous 10 rubriques; chacune d'entre elles est colorée par une des 10 (!?) couleurs de l'arc-en-ciel. Bien entendu la plupart des thèmes traités ne sont pas originaux et ont été puisés à diverses sources; c'est pourquoi je n'ai pas pu intituler ce travail "Le tout de mon cru" comme le célèbre ouvrage de Jacques Antel, maître ès contrepèteries.
Introduction - Mathématique du secondaire