My-portfolio
Di Motor
Di Martino Trasporti S.p.A.
Agriturismo Leone
Italycomex, international smart trading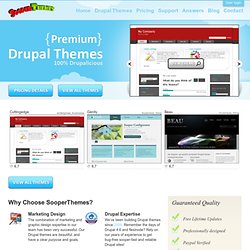 Marketing DesignThe combination of marketing and graphic design expertise in our team has been very successful. Our Drupal themes are beautiful, and have a clear purpose and goals.Drupal ExpertiseWe've been building Drupal themes since 2006. Remember the days of Drupal 4.6 and flexinode? Rely on our years of experience to get bug-free sooper-fast and reliable Drupal sites!
All Drupal Themes | Providing free high quality Drupal themes!
Drupal SEO is Easy
I began the Devbee website back in March as a way to help others by way of documenting what I have learned about Drupal and also to drum up a little bit of business for myself. The content of this site is extremely targeted, and I don't ever expect to see more than a few hundred visits a day. This definitely does not reflect the expectations, or at least hopes, of most website owners. It's typically all about bringing in as many visitors as possible to generate money through advertising or purchases.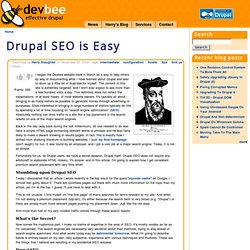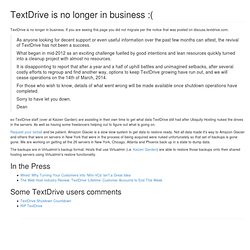 TextDrive
TextDrive is no longer in business. If you are seeing this page you did not migrate per the notice that was posted on discuss.textdrive.com. As anyone looking for decent support or even useful information over the past few months can attest, the revival of TextDrive has not been a success.
CMSmatrix lets you easily compare the features in over 1200 content management system products. Check the boxes next to the software you're interested in and click the Compare button. CMS comparison data is added/maintained by the vendors who develop the products. If a product is out of date or not included in the matrix, be sure to contact the vendor of the software and ask them to update or add their product listing on CMSmatrix.org.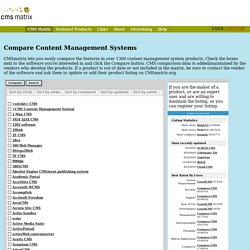 The CMS Matrix - The Content Management Comparison Tool
Allakatalla: Turismo e Cultura in Val di Noto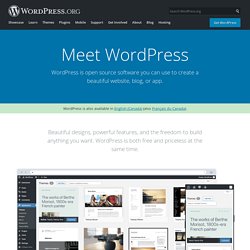 WordPress is web software you can use to create a beautiful website or blog. We like to say that WordPress is both free and priceless at the same time. The core software is built by hundreds of community volunteers, and when you're ready for more there are thousands of plugins and themes available to transform your site into almost anything you can imagine. Over 60 million people have chosen WordPress to power the place on the web they call "home" — we'd love you to join the family. Ready to get started? Download WordPress 3.8.1