Jquery
Tiny Carousel: A lightweight jQuery plugin
Like my plugin? Buy me a beer :) What is it?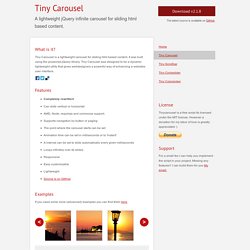 Infinite Scroll | jQuery plugin, Wordpress plugin, interaction design pattern
jQuery's no-conflict mode: Yet another reason why it's the best - The Life and Times of Michael Shadle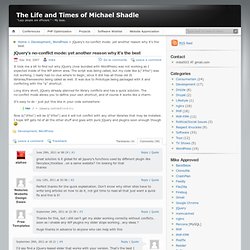 Home > Development , WordPress > jQuery's no-conflict mode: yet another reason why it's the best It took me a bit to find out why jQuery (now bundled with WordPress) was not working as I expected inside of the WP admin area. The script was being called, but my code like $("#foo") was not working.
Simple Page Peel Effect with jQuery & CSS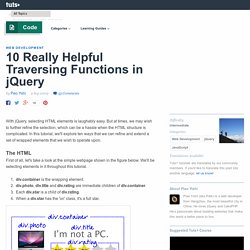 With jQuery, selecting HTML elements is laughably easy. But at times, we may wish to further refine the selection, which can be a hassle when the HTML structure is complicated.
10 Really Helpful Traversing Functions in jQuery
How-To Create Your Own Instant Search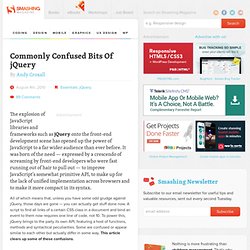 Commonly Confused Bits Of jQuery - Smashing Magazine
The explosion of JavaScript libraries and frameworks such as jQuery onto the front-end development scene has opened up the power of JavaScript to a far wider audience than ever before. It was born of the need — expressed by a crescendo of screaming by front-end developers who were fast running out of hair to pull out — to improve JavaScript's somewhat primitive API, to make up for the lack of unified implementation across browsers and to make it more compact in its syntax.
jQuery and Drupal | Innovating Tomorrow
jQuery & application/xhtml xml (Seth Kinast's Blog)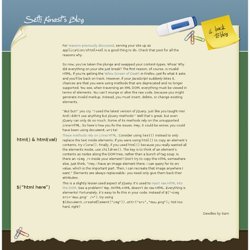 For reasons previously discussed , serving your site up as application/xhtml+xml is a good thing to do. Check that post for all the reasons why.
We got an email today saying:
The Bitchin' Search Box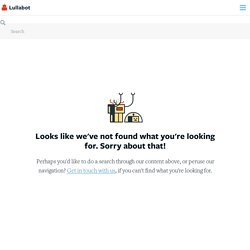 TF :: web design, content management, search engine marketing e ottimizzazione dei siti web