.htaccess
htaccess Tutorial for Apache Webmasters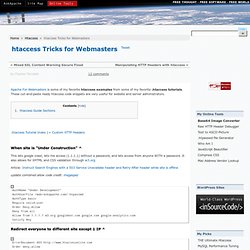 Apache For Webmasters is some of my favorite htaccess examples from some of my favorite .htaccess tutorials .
htaccess cheatsheet - .htaccess | Google Gruppi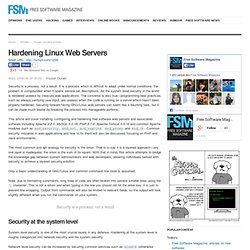 Security is a process, not a result. It is a process which is difficult to adopt under normal conditions; the problem is compounded when it spans several job descriptions. All the system level security in the world is rendered useless by insecure web-applications.
Hardening Linux Web Servers
Lorelle on WordPress ‽ HTML, CSS, PHP, and More Cheat Sheets
If you are into tweaking your WordPress Theme or designing one from scratch , here are some HTML/XHTML and CSS Cheat Sheets you might want to add to your resources. HTML/XHTML Cheat Sheets CSS Cheat Sheets WordPress Cheat Sheets PHP Cheat Sheets Databases/SQL Cheat Sheets