Drupal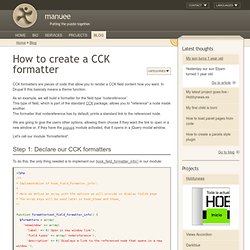 How to create a CCK formatter | manuee – Putting the puzzle together.
CCK formatters are pieces of code that allow you to render a CCK field content how you want. In Drupal 6 this basicaly means a theme function. As an example, we will build a formatter for the field type 'nodereference' .
Mustardseed Media Inc.
Add a language switcher link to $primary_links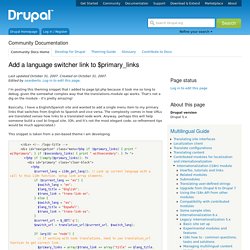 Last updated October 31, 2007.
I love Cufon.
Cufon your Drupal Theme in 4 Steps | SooperThemes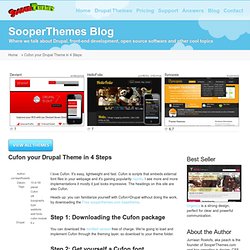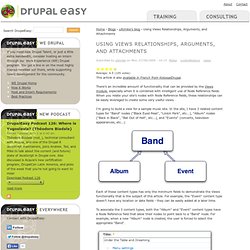 This article is also available in French from KolossalDrupal . There's an incredible amount of functionality that can be provided by the Views module , especially when it is combined with intelligent use of Node Reference fields.
Using Views Relationships, Arguments, and Attachments
via positiva
Articles | 2bits.com, Inc. - Drupal Development, Customization and Consulting
Nick Lewis: The Blog | Drupal, CSS, Web Development, and the Myriad Iconoclasts