IT resources for classes
Free Printable Posters - Poster-Street.com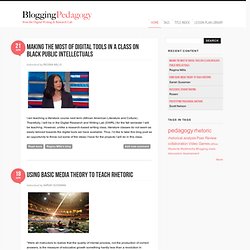 Despite my best efforts, I'm a sloppy person with an extremely limited capacity for not losing things. Fortunately, Google Docs provides an easy way for me to organize students' assignments. Below I outline how to use Google Docs for assignment submission. Directions for you 1. Using Google Drive, create a Google form for assignment submission.
Wix.com christmas created by ICTmagic based on blank-website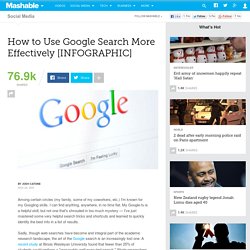 Among certain circles (my family, some of my coworkers, etc.) I'm known for my Googling skills. I can find anything, anywhere, in no time flat. My Google-fu is a helpful skill, but not one that's shrouded in too much mystery — I've just mastered some very helpful search tricks and shortcuts and learned to quickly identify the best info in a list of results.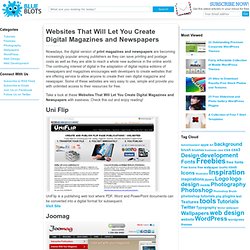 Nowadays, the digital version of print magazines and newspapers are becoming increasingly popular among publishers as they can save printing and postage costs as well as they are able to reach a whole new audience in the online world. The continuing interest of digital in the adaptation of digital replica editions of newspapers and magazines encourages web developers to create websites that are offering service to allow anyone to create their own digital magazine and newspaper. Some of these websites are very easy to use, simple and provide you with unlimited access to their resources for free. Take a look at these Websites That Will Let You Create Digital Magazines and Newspapers with easiness.