Bible study
Learn Biblical Hebrew with eTeacher and the Hebrew University of Jerusalem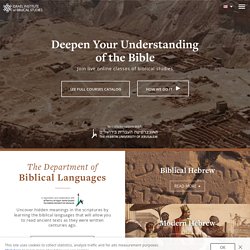 eTeacher is proud to present a range of Biblical Languages, including Hebrew, Greek and Aramaic, providing a unique opportunity to read the Bible in its original form for its intended audience. eTeacher provides the most experienced teachers and scholars of Biblical Languages directly to you, so you can increase your understanding and appreciation of Biblical texts. In January 2010, the Hebrew University, in collaboration with eTeacher, began to offer their very first online, accredited Biblical Language courses to overseas students. The Hebrew University's Humanities Program is ranked in the top 100 globally. This partnership is the first of its kind in the Institution's distinguished history.
Daily Bible Study - Church of God. Christian Education. Prophecy. Worldwide.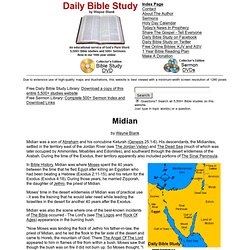 Daily Bible Study - Midian
Midian was a son of Abraham and his concubine Keturah (Genesis 25:1-6). His descendants, the Midianites, settled in the territory east of the Jordan River (see The Jordan Valley) and The Dead Sea (much of which was later occupied by Ammonites, Moabites and Edomites), and southward through the desert wilderness of the Arabah. During the time of the Exodus, their territory apparently also included portions of The Sinai Peninsula.
Christian Businessmen's Connection - OT95 2: Knowing The Truth
BibleReader Features and Screenshots - Olive Tree Bible Software
Rose Guide to End-Times Prophecy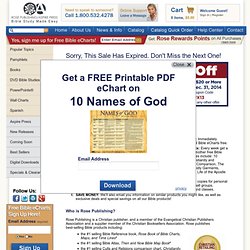 Thank you for your interest in Rose Publishing. Unfortunately, the sale you are looking for has expired. If you are not receiving regular eChart emails from Rose Publishing, please fill out the form below to be added to our Email List.
Online Bible College - Welcome to the treasury of god's word
The Founder and Author of OBC went to be with the Lord in November 2006. His continuing heritage carries on through his writings. There are 14 courses in the OBC Biblical Studies Course. These are in-depth selected studies in God's Word.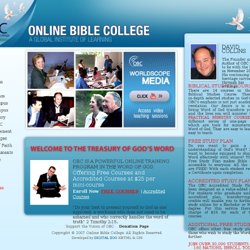 The Resurrection is the heart of Christianity, the ultimate climax that has come for the Church and for the Christian! It gives us our eternal life, hope for the future, and effectual life for today. It encompasses all of our Lord's life and mission and the incredible undeserved miracle of our redemption! The history of humanity, our fallen state, the move of our Lord through time and history and our lives were interwoven to the finishing point.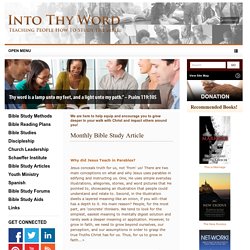 Bible Study -- the JesusWalk Bible Study Series
The JesusWalk® Bible Study Series Just how did Jesus train his disciples? He called them to walk with him, be with him, be his helpers, and talk over his teachings with him.