Bible study
Learn Biblical Hebrew with eTeacher and the Hebrew University of Jerusalem. Daily Bible Study - Church of God. Christian Education. Prophecy. Worldwide. Midian. Midian was a son of Abraham and his concubine Keturah (Genesis 25:1-6).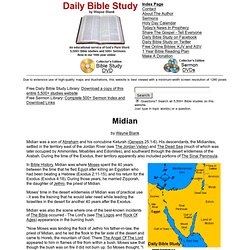 His descendants, the Midianites, settled in the territory east of the Jordan River (see The Jordan Valley) and The Dead Sea (much of which was later occupied by Ammonites, Moabites and Edomites), and southward through the desert wilderness of the Arabah. During the time of the Exodus, their territory apparently also included portions of The Sinai Peninsula. Christian Businessmen's Connection - OT95 2: Knowing The Truth. BibleReader Features and Screenshots - Olive Tree Bible Software. Rose Guide to End-Times Prophecy. Thank you for your interest in Rose Publishing.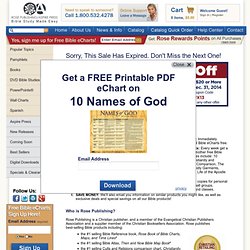 Unfortunately, the sale you are looking for has expired. If you are not receiving regular eChart emails from Rose Publishing, please fill out the form below to be added to our Email List. Online Bible College - Welcome to the treasury of god's word. Into Thy Word Ministries. Bible Study -- the JesusWalk Bible Study Series.
---