Bible study
Learn Biblical Hebrew with eTeacher and the Hebrew University of Jerusalem
Online Bible Study Community Blog | Bible Study For You, Study Bible Reviews and more | By Ryrie Study Bible
Daily Bible Study - Church of God. Christian Education. Prophecy. Worldwide.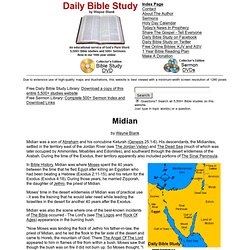 Daily Bible Study - Midian
Midian was a son of Abraham and his concubine Keturah ( Genesis 25:1-6). His descendants, the Midianites, settled in the territory east of the Jordan River (see The Jordan Valley ) and The Dead Sea (much of which was later occupied by Ammonites, Moabites and Edomites), and southward through the desert wilderness of the Arabah. During the time of the Exodus, their territory apparently also included portions of The Sinai Peninsula .
Christian Businessmen's Connection - OT95 2: Knowing The Truth
Sacra Script Ministries » Books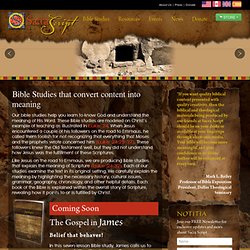 The Gospel in Galatians: Living like God is for sale? Learn about the true gospel in Galatians through our 13-lesson Bible study. Discover the struggle that the churches in Galatia had with abandoning the good news of redemption through Christ and see how that problem continues to affect our churches today. Find Christian freedom in Christ as you study this key New Testament letter and learn how you can break the bondage of legalism. Understand why this timeless message is so important for our lives today.
BibleReader Features and Screenshots - Olive Tree Bible Software
"I have used Olive Tree BibleReader for several years, and I love how easy it is to use. Whether I'm teaching a class, sitting on a plane, or just reading my Bible alone, I have instant access to all the main English Bible translations, plus a Hebrew Bible, Septuagint, a Greek New Testament, and the entire ESV Study Bible! I'm glad to recommend this excellent Olive Tree program that is wonderfully useful." Wayne Grudem, Ph.D. Research Professor of Theology and Biblical Studies Phoenix Seminary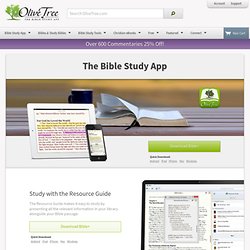 Rose Guide to End-Times Prophecy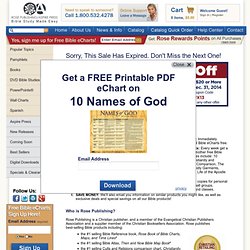 Thank you for your interest in Rose Publishing. Unfortunately, the sale you are looking for has expired. If you are not receiving regular eChart emails from Rose Publishing, please fill out the form below to be added to our Email List.
Online Bible College - Welcome to the treasury of god's word
Bible Study -- the JesusWalk Bible Study Series