News
Lincoln High School in Walla Walla, WA, tries new approach to school discipline — suspensions drop 85% « ACEs Too High. Jim Sporleder, principal of Lincoln High School THE FIRST TIME THAT principal Jim Sporleder tried the New Approach to Student Discipline at Lincoln High School in Walla Walla, WA, he was blown away.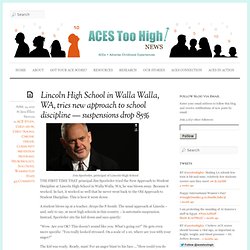 Because it worked. In fact, it worked so well that he never went back to the Old Approach to Student Discipline. This is how it went down: Learning to hit a lick | Cover Story. This is the first in a two-part series.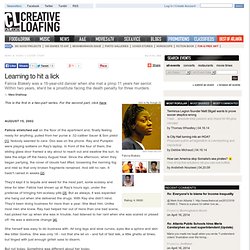 For the second part, click here. Falicia stretched out on the floor of the apartment and, finally feeling ready for anything, pulled from her purse a .32-caliber Sauer & Son pistol [1]. Nobody seemed to care. White Man Carries His New Burden in #Kony Tote Bag » The Grumpy Owl | The Grumpy Owl. If you're online, you've probably heard about this Kony character and the campaign by Invisible Children to stop him.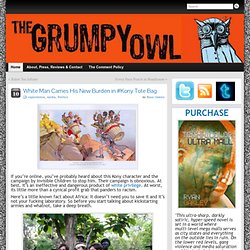 Their campaign is obnoxious. At best, it's an ineffective and dangerous product of white privilege. At worst, its little more than a cynical profit grab that panders to racism. Kony's Victims and the Kony 2012 Video. VIEWPOINT: A Partial Defense Of Invisible Children's Kony2012 Campaign. By Guest Contributor on March 8, 2012 at 1:30 pm "VIEWPOINT: A Partial Defense Of Invisible Children's Kony2012 Campaign" By Sarah Margon Lord's Resistance Army leader Joseph Kony Over the last few days, the Twittersphere has gone off the rails criticizing Invisible Children's Kony2012 campaign — a 29 minute video about how Washington needs to continue prioritizing its work to end the brutal rebel group known as the Lord's Resistance Army, or the LRA.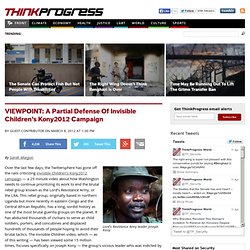 Guest post: Joseph Kony is not in Uganda (and other complicated things) Click here to see photos of the evolution of the LRA. Thanks to an incredibly effective social media effort, #StopKony is trending on Twitter today. The campaign coincides with a new awareness-raising documentary by the group Invisible Children. Former FP intern Michael Wilkerson, now a freelance journalist and grad student at Oxford -- who has lived and reported from Uganda -- contributed this guest post on the campaign. -JK By Michael Wilkerson: "The Loving Story": How an Interracial Couple Changed a Nation. Mildred and Richard Loving in 1965Grey Villet/courtesy HBO The most striking thing about Mildred and Richard Loving is that they never wanted to be known.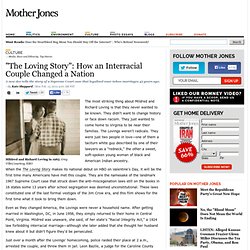 They didn't want to change history or face down racism. They just wanted to come home to Virginia to be near their families. The Lovings weren't radicals. Meghalaya, India: Where women rule, and men are suffragettes. 19 January 2012Last updated at 15:26 By Timothy Allen Meghalaya, India In the small hilly Indian state of Meghalaya, a matrilineal system operates with property names and wealth passing from mother to daughter rather than father to son - but some men are campaigning for change.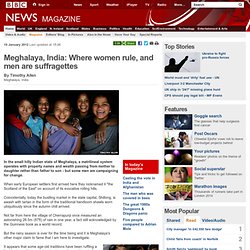 When early European settlers first arrived here they nicknamed it "the Scotland of the East" on account of its evocative rolling hills. Coincidentally, today the bustling market in the state capital, Shillong, is awash with tartan in the form of the traditional handloom shawls worn ubiquitously since the autumn chill arrived.
---