Skyrim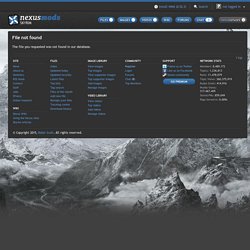 Realistic Water Textures
This mod is no longer supported by OpticShooter or isoku.
.INI Compendium
How to allow Nvidia and ATI Software detect 4GB Launcher (Possible Large Performance Increase)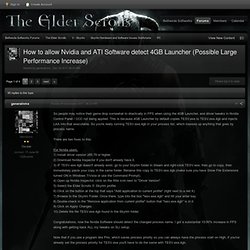 So people may notice their game drop somewhat to drastically in FPS when using the 4GB Launcher, and driver tweaks in Nvidia Control Panel / CCC not being applied.
Serious HD Retexture Landscape Skyrim at Skyrim Nexus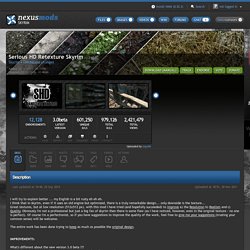 I have changed many (80%) landscape taxture with high definition texture to 2048x2048px resolution but I stayed faithful the original not to spoil the design.
4GB Skyrim
Enthusiast Graphics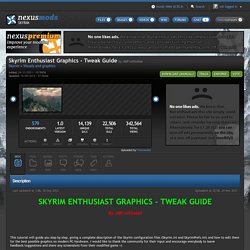 This tutorial will guide you step by step, giving a complete description of the Skyrim configuration files (Skyrim.ini and SkyrimPrefs.ini) and how to edit them for the best possible graphics on modern PC hardware.
Skyrim Total Enhancement Project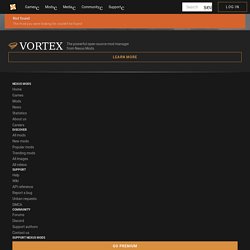 An enhanced Skyrim experience.
SKYRIM | Do Not Argue