Food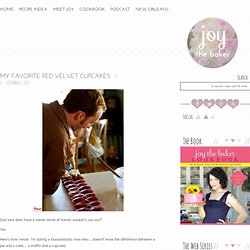 My Favorite Red Velvet Cupcakes
God sure does have a clever sense of humor, wouldn't you say!? Yes. Here's how I know: I'm dating a faaaaantastic man who… doesn't know the difference between a pie and a cake… a muffin and a cupcake. Funny, right? This has to be a joke… right?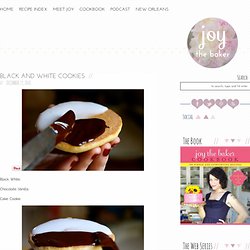 Black and White Cookies
Black. White. Chocolate. Vanilla.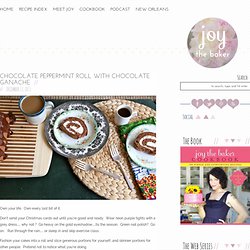 Chocolate Peppermint Roll with chocolate ganache
Own your life. Own every last bit of it. Don't send your Christmas cards out until you're good and ready. Wear neon purple tights with a grey dress… why not ? Go heavy on the gold eyeshadow…tis the season. Green nail polish?
Thursday, January 16, 2014 pear and hazelnut muffins We all know that muffins teeter precariously on a razor-thin line that divides the food categories of "Acceptable for Breakfast" and "Nope, This Is Dessert" and one must maintain firm boundaries during the breakfast hours lest the day that follows devolve into a full-on bacchanal of Resolution decompensation that ends with one passed out amid scatters of Cheetos, ketchup packets and French fry grease with a side of cronut. Thus, when I come upon a new muffin recipe — or in this case, when my son is told to pick a recipe for us to make from a new book, and he predictably chooses the thing that most resembles cake — I immediately assess the list of ingredients and label them accordingly: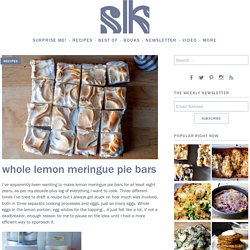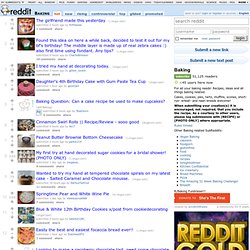 The Baking sub-reddit
For all your baking needs! Recipes, ideas and all things baking related. Cakes, cookies, pies, tarts, muffins, scones, short- rye- wheat- and naan breads welcome! When submitting your creation(s) it is encouraged, not required, that you include the recipe.
Cooking