Education
Garden Guides, Your Guide to Everything Gardening. Meditation & The Science of Brainwaves Technology. Meditation is generally an internal, personal practice and done without any external involvement, except perhaps prayer beads to count prayers, though many practitioners of meditation may rely on external objects such as candle flames as points on which to focus their attention as an aid to the process.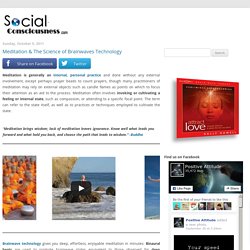 Meditation often involves invoking or cultivating a feeling or internal state, such as compassion, or attending to a specific focal point. The term can refer to the state itself, as well as to practices or techniques employed to cultivate the state. "Meditation brings wisdom; lack of meditation leaves ignorance. Browse online courses on Udemy. 9 Powerful Free Infographic Tools To Create Your Own Infographics - DATA VISUALIZATION. Powerful Free Infographic Tools To Create Your Own Infographics A Do-It-Yourself Guide to Infographics Infographics are everywhere, and we can't get enough of them!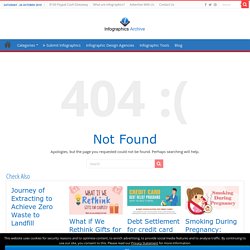 By presenting information in a compact and creative format, infographics are able to quickly convey knowledge and engage its viewers. Most Infographics are fun to read and provide valuable information. Grants and Resources for Education. Kako napisati predlog projekta - prvi deo, saveti i uputstva | NajStudent.com. This is why I don't give you a job - Andor Jakab. I could hire 12 people with €760 net salary, but I don't.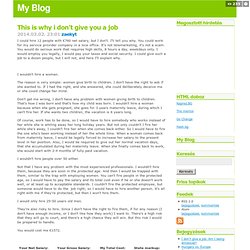 I'll tell you why. You could work for my service provider company in a nice office. The 101 Most Useful Websites on the Internet. 06 Apr 2014 The 101 Most Useful Websites on the Internet is a frequently updated list of lesser-known but wonderful websites and cool web apps. couch mode print story Here are some of the most useful websites on the internet that you may now know about.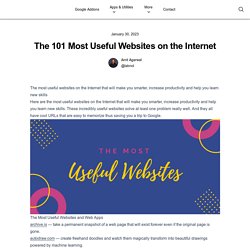 These web sites, well most of them, solve at least one problem really well and they all have simple web addresses (URLs) that you can memorize thus saving you a trip to Google. Some Help when googling. About. Brain Pickings is the brain child of Maria Popova, an interestingness hunter-gatherer and curious mind at large, who has also written for Wired UK, The New York Times, Harvard's Nieman Journalism Lab, and The Atlantic, among others, and is an MIT Futures of Entertainment Fellow.
Maria Popova. Photograph by Elizabeth Lippman for The New York Times Brain Pickings is a human-powered discovery engine for interestingness, a subjective lens on what matters in the world and why, bringing you things you didn't know you were interested in — until you are. Wiki Writing: Collaborative Learning in the College Classroom / Robert E. Cummings and Matt Barton, Editors. Infographics Archive | An infographic is a visual representation of information.
Rhetological Fallacies. Buy a printable PDF in English and in French.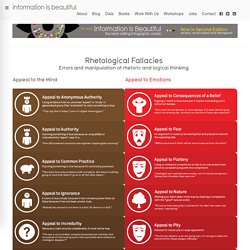 Read the French version – Thanks to Gilles Peyroux. See a text-only version We've now has Rhetological translated into German, Italian and Spanish. Thanks to Klaus-Michael Lux and Iván Galarza for their great work. Leave a comment or suggestion. AcademicPub - Assemble A Custom Book with Real-Time Copyright Clearance.
---