Unix
A regular expression (regex or regexp for short) is a special text string for describing a search pattern. You can think of regular expressions as wildcards on steroids. You are probably familiar with wildcard notations such as *.txt to find all text files in a file manager. The regex equivalent is .*\.txt$.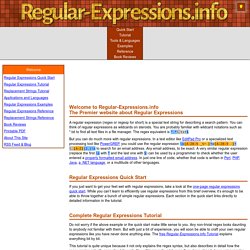 System Administrator Appreciation Day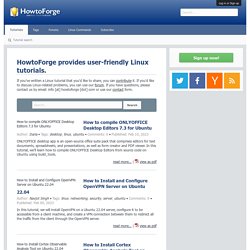 How To Build PHP 5.5 (PHP-FPM & FastCGI) With ionCube Loader, Zend OPcache And APCu For ISPConfig 3 (Debian Wheezy) Since ISPConfig 3.0.5, it is possible to use multiple PHP versions on one server and select the optimal PHP version for a website. This feature works with PHP-FPM (starting with PHP 5.3) and FastCGI (all PHP 5.x versions). This tutorial shows how to build PHP 5.5 as a PHP-FPM and a FastCGI version on a Debian Wheezy server.