Shorturl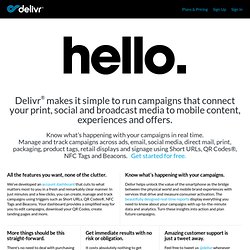 Delivr - Effortless sharing with a tricked-out, mobile-friendly URL.
All the features you want, none of the clutter. We've developed an account dashboard that cuts to what matters most to you in a fresh and remarkably clear manner. In just minutes and a few clicks, you can create, manage and track campaigns using triggers such as Short URLs, QR Codes®, NFC Tags and Beacons. Your dashboard provides a simplified way for you to edit campaigns, download your QR Codes, create landing pages and more. Know what's happening with your campaigns.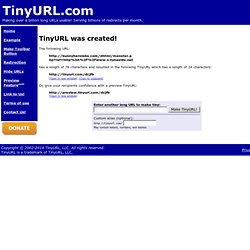 TinyURL.com - where tiny is better!
The following URL: http://bunnyherolabs.com/dhtml/monster.p hp?ref=http%3A%2F%2Fwww.s-tyneside.net has a length of 78 characters and resulted in the following TinyURL which has a length of 24 characters: