Shorturl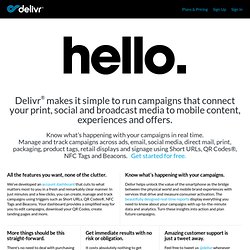 Delivr - Effortless sharing with a tricked-out, mobile-friendly URL.
Delivr® makes it simple to run campaigns that connect your print, social and broadcast media to mobile content, experiences and offers. Extend your reach and understanding across online, offline and social channels. Create and manage campaigns, then track and measure audience engagement of ads, direct mail, packaging, product tags, retail displays and signage usingShort URLs, QR Codes®, NFC Tags and Beacons. Get started for free. All the features you want, none of the clutter.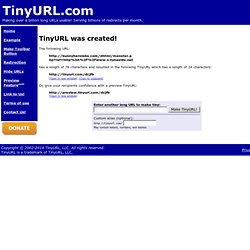 TinyURL.com - where tiny is better!
The following URL: http://bunnyherolabs.com/dhtml/monster.p hp?ref=http%3A%2F%2Fwww.s-tyneside.net has a length of 78 characters and resulted in the following TinyURL which has a length of 24 characters: