Prototype
WebHome < Main < Reprap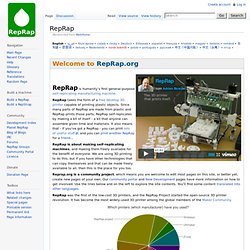 RepRap is humanity's first general-purpose self-replicating manufacturing machine. RepRap takes the form of a free desktop 3D printer capable of printing plastic objects.
Quick Guide to Prototype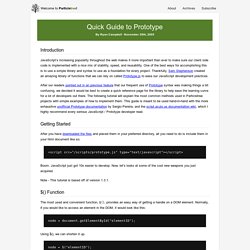 Introduction JavaScript's increasing popularity throughout the web makes it more important than ever to make sure our client side code is implemented with a nice mix of stability, speed, and reusability. One of the best ways for accomplishing this is to use a simple library and syntax to use as a foundation for every project.
Painless JavaScript Using Prototype [JavaScript & DHTML Tutorials]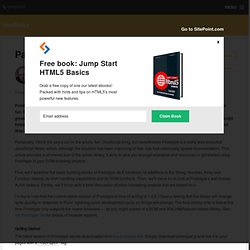 Form.Observer and Form.Element.Observer allow you to watch a form (or, in the latter case, a single form element) and trigger callbacks when the data changes.