Phone
Yac Number Control Centre
ShoZu
Gpsforless ltd - HTC TyTN II accessories - HTC TyTN II car mount - HTC TyTN II car kit - HTC TyTN II
Talk about Mozilla browsers for small devices such as PDAs and cellphones. How can I transfer passwords to mobile Firefox from desktop? by -ck- » March 30th, 2013, 6:26 am 0 Replies 75 Views Last post by -ck- March 30th, 2013, 6:26 am Firefox Android Nexus 7 - text entry doesn't work & more by SlaveToHorses » March 29th, 2013, 8:58 pm 5 Replies 78 Views Last post by James March 30th, 2013, 12:50 am FF for android Flickering! by newdino » December 18th, 2012, 5:13 pm 1 Replies 385 Views Last post by Steve2526 March 27th, 2013, 7:39 pm no homepage?
Minimo - MozillaZine Forums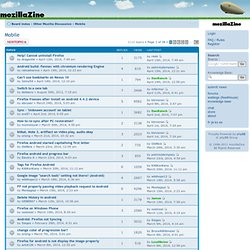 Logged In
Windows Mobile 6 Software - WM6 Themes, Software, Programs, Plugins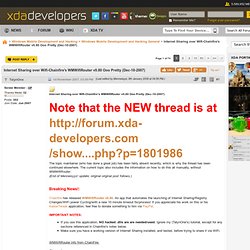 How did you hack intshare.dll? I took fluxist's hacked .dlls, and using a HEX editor replaced every instance of the string "RNDISFN1" (which refers to the USB device) with the WiFi identifier. If the string was too long and encroached into the "BTPAN1" string, then I moved the "BTPAN1" string over. I have no idea if this breaks the functionality of using the "Blueooth PAN" entry in the Internet Sharing app for sharing over WiFi, I haven't tested it, and you should never use it regardless.
Internet Sharing over Wifi-Chainfire's WMWifiRouter v0.6 Smaller/Faster (Nov-8-2007)
floAt's Mobile Agent Online