Opensim
realXtend - Open source platform for interconnected virtual worlds
In order to setup a basic standalone sim on your home PC you need just two pieces of software, the OpenSim server software, and a client (viewer) to connect to it.
01. Installing OpenSim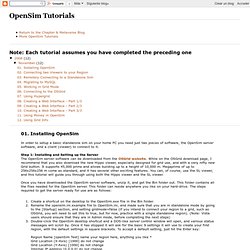 This project proposes a new physics extension called NINJA Physics.
NINJA Physics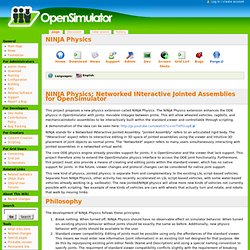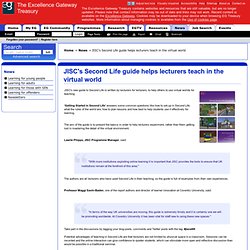 JISC's new guide to Second Life is written by lecturers for lecturers, to help others to use virtual worlds for teaching. 'Getting Started in Second Life' answers some common questions like how to set-up in Second Life, what the rules of the world are, how to plan lessons and how best to help students use it effectively for learning. The aim of the guide is to present the basics in order to help lecturers experiment, rather than them getting lost in mastering the detail of the virtual environment.
JISC's Second Life guide helps lecturers teach in the virtual world
Adam Frisby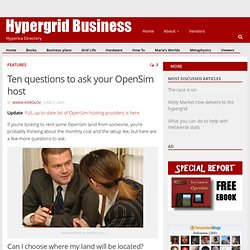 Update: Full, up-to-date list of OpenSim hosting providers is here.
Ten questions to ask your OpenSim host - Hypergrid Business
Learn 4 Life » Scratch in Open Sim
Thanks to ReactionGrid and @dstrawberrygirl, Learn4Life now has a place on the Open Sim grid and I am officially a "Gridizen".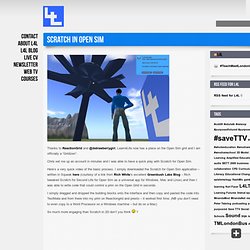 Second Life and Open Sim for Newbies (like Me!) - Day 1
If you and I follow each other on Twitter, you'll know that my ninth graders (a/k/a the Digiteen Dream Team) have been building a virtual world to teach digital citizenship on ReactionGrid, and OpenSim. Boy, I'm a total beginner (feel about like this kitty on a laptop) but learning a lot, so I'm planning to share the things I've learned with you.Just remember I'm a beginner - if you're a supergeek then head over to Beth Ritter-Guth, Peggy Sheehy, or Kevin Jarrett and the other many educators who leave me in the dust, but if you're trying to figure this out, maybe this will help! I'm putting this in my own words, so I hope the experts will correct me if I mess up.Basic Terminology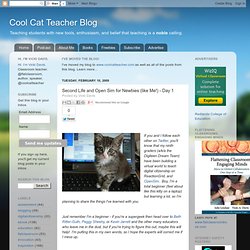 GreenbushTV's Channel
Welcome to YouTube! The location filter shows you popular videos from the selected country or region on lists like Most Viewed and in search results.To change your location filter, please use the links in the footer at the bottom of the page.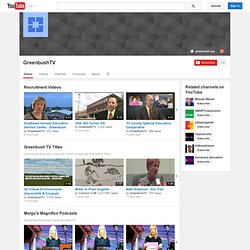 web3d-blog
lg3d-wonderland: Project Wonderland
Edusim - 3D virtual worlds for the classrom interactive whiteboard