Ngconf09
A StreamGraph is shown for the latest 1000 tweets which contain the search word.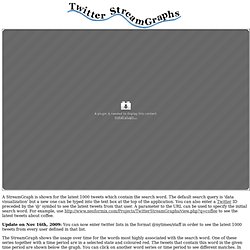 Twitter StreamGraphs
Introduction
Healthy Schools Week @ Ringway by Mr Sutton
RAM - Amazing Animation
Ideas for using Wallwisher in the classroom by Mr Sutton
Assuming that we think e-enablement is a worthy goal (definitions vary, but one of the most popular is that a school is said to be e-enabled if it could not function without its technology; I'm not sure that's a good position to be in, but I get the point), how do we achieve it? Or, to be somewhat more accurate, how do we achieve it faster?
The Educational Technology Site: ICT in Education: --> How do we make most schools e-enabled?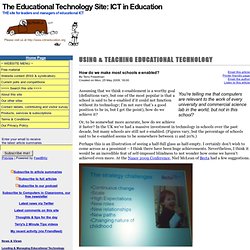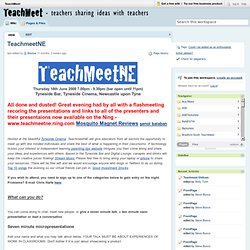 Thursday 18th June 2009 7.00pm - 9.30pm (bar open until 11pm)
TeachmeetNE
classroom0806_468x310.jpg (JPEG Image, 468x310 pixels)