Appliance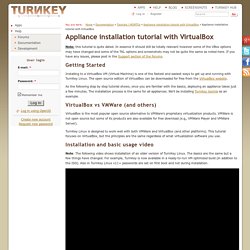 Appliance installation tutorial with VirtualBox | TurnKey Linux docs
Installing to a VirtualBox VM (Virtual Machine) is one of the fastest and easiest ways to get up and running with TurnKey Linux.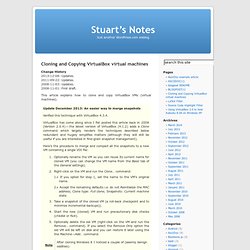 Cloning and Copying VirtualBox virtual machines « Stuart's Notes
Change History2013-12-08: Updates. 2011-09-22: Updates. 2008-11-03: Updates. 2008-11-01: First draft. This article explains how to clone and copy VirtualBox VMs (virtual machines).