Fun and arts
Let the Words Flow - FictionPress.com
Unleash Your Imagination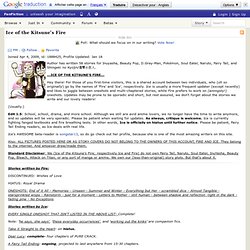 Ice of the Kitsune's Fire
Author has written 57 stories for Inuyasha, Beauty Pop, D.Gray-Man, Pokémon, Soul Eater, Naruto, Fairy Tail, and Shingeki no Kyojin/進撃の巨人. Hey there! For those of you first-time visitors, this is a shared account between two individuals, who (oh so originally) go by the names of 'Fire' and 'Ice', respectively. Ice is usually a more frequent updater (except recently) and likes to juggle between oneshots and multi-chaptered stories, while Fire prefers to work on (annngsty!)
Manga Fox - Read Manga Online for Free!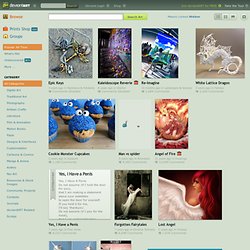 where ART meets application!
Downfall And in this dark harvest of seasonMy life has completely lost reason,For which or against to decide.All lost in a savage and endless, bleak tideIn sadness and in kindnessIn light and in darkness.In a boat made of hopeI shall sail to tomorrow,In a winding hurricaneMade of treachery and sorrow.There's a spear, endless, and colossal spear...Piercing, slashing though my head.Starting somewhere in heaven,Ending somewhere in hell.Fighting, burning, crying, crashing.Are the armies within.In my head they are all thrashing.On the heaven's and hell's whim.To be light or to be darkness.A perpetual array.It's not merely my choice,But the choice of the way.It's an option of the voice,It's a thin line of gray.Is it a choice forced by fate,Is it a pre-set time and date?Or a choice to which I myself sway?But here's our story anyway…."Nothing that I do will matter.As all things will merely shatter!"