Pearltrees Start
Pearltrees makes Web curation a joy with its 'magical' new iPad app. Not many tech CEOs would have the guts to describe their products as "magical" and as delivering "pure happiness", but that's exactly how Pearltrees' Patrice Lamothe describes the startup's iPad app released today.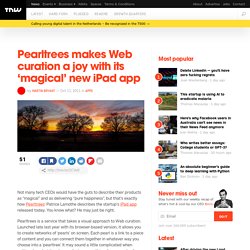 You know what? He may just be right. Pearltrees is a service that takes a visual approach to Web curation. Launched late last year with its browser-based version, it allows you to create networks of 'pearls' on screen. 6 reasons to use Pearltrees. Pearltrees is the first and largest social curation community on the Internet.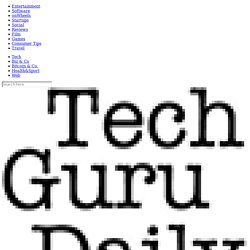 It's a place to organize, discover and share all the cool content you find online. However, beyond this basic definition, a question remains: why would I want to use Pearltrees?
Pearltrees videos
Pearltrees Reviews. Welcome to your account. Add anything from anywhere. Organize your interests naturally. Explore your community of interests. Share all of this!
---