Webdesign
J'affiche...! L'actualité en affiche par Geoffrey Dorne
Meilleures Images en 3D sans lunettes avec la Stéréoscopie #2
rss gplus 0 7212 dribbble pinterest olyos Meilleures Images en 3D sans lunettes avec la Stéréoscopie #2 Publié le - Dernière mise à jour le , dans Buzz & Fun, Concept, Corporate, Graphisme, Inspiration, Photos Parce que la 3D est le mot à la mode, j'ai rigolé en faisant une nouvelle compilation. Il est possible de simuler la 3D de plusieurs façons comme celles que j'avais évoquées dans un tutorial pour simuler la 3D avec ses yeux et dans le premier opus d'images 3D sans lunettes par exemple. Pour rappel la technique ci-dessous utilise le gif animé pour simuler la 3D en faisant passer de l'un a l'autre 2 clichés prit au même moment à quelques centimètres d'intervale (l'écart entre nos 2 yeux). le résultat est vraiment sympa je trouve.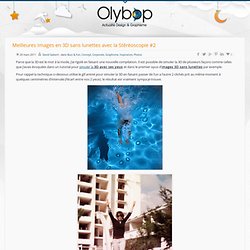 Geneo, designed by Stéphane Elbaz, is a synthesis of historic and present-day visions of typography, a slab serif constructed on an oblique axis. Its subtle contrast evokes both Renaissance elegance and the robustness of the Egyptian typefaces that were in vogue during the 19th century. Geneo falls halfway between the classic styles of Garamond and Fournier, with aspects of contemporary slab serifs.
Gazette — Typofonderie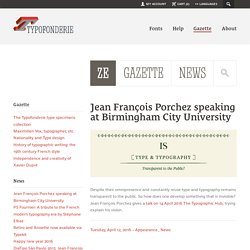 Applying Divine Proportion To Your Web Designs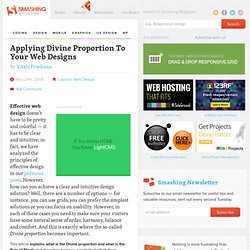 Advertisement Effective web design doesn't have to be pretty and colorful — it has to be clear and intuitive; in fact, we have analyzed the principles of effective design in our previous posts. However, how can you achieve a clear and intuitive design solution? Well, there are a number of options — for instance, you can use grids, you can prefer the simplest solutions or you can focus on usability. However, in each of these cases you need to make sure your visitors have some natural sense of order, harmony, balance and comfort. And this is exactly where the so-called Divine proportion becomes important.
Nombre d'or, suite de Fibonacci et autres grilles de mise en page pour le design web
designers interactifs - Magazine
Adobe a dévoilé Shadow, un petit outil de développement web qui permet aux concepteurs et aux développeurs d'avoir un aperçu de leurs créations sur plusieurs appareils mobiles en même temps. On peut découvrir comment fonctionne Shadow sur le site d'Adobe Labs. La version bêta du logiciel est disponible en téléchargement gratuit.
Shadow, l'outil de développement web mobile gratuit d'Adobe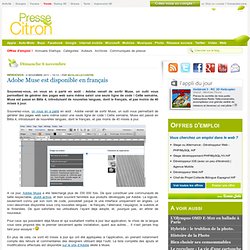 Adobe Muse est disponible en français
Dimanche 6 novembre Webdesign - 6 novembre 2011 :: 19:14 :: Par Nicolas-Lecointre Souvenez-vous, on vous en a parlé en août : Adobe venait de sortir Muse, un outil vous permettant de générer des pages web sans même saisir une seule ligne de code ! Cette semaine, Muse est passé en Bêta 4, introduisant de nouvelles langues, dont le français, et pas moins de 40 mises à jour. Souvenez-vous, on vous en a parlé en août : Adobe venait de sortir Muse, un outil vous permettant de générer des pages web sans même saisir une seule ligne de code !
Now a days, many people are talking about depth in visualization, we have 3D home theatres and cinema, we even have High Defintion (HD) mode on our television. We wanted things to look as good as they do in real life, therefore to increase the realistic sense in viewing we wanted more depth instead of just images portrayed on the flat screen television. Perhaps, web designers who are slightly ahead of time might heard of Parallax scrolling. While this term is not widely known at the moment, there have been increasing demands of it in web design to add more depth to web designs. Parallax Scrolling is said to be a special scrolling technique in computer graphics; Webster defined the term as "a difference in apparent direction of an object as seen from two different points not on a straight line with the object". Confused?
25 Examples of Parallax Scrolling in Web Design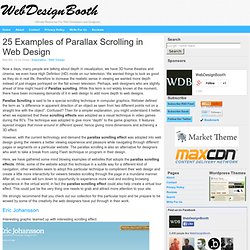 35 Examples of Minimalism in Modern Web Design