Fanfiourne
Jocelyne
Française vivant au Mexique. Psy devenue prof de français et formatrice de profs en redaction de cours et nouvelles techno. Passionnée par l'iinovation éducative.
How To Load a Custom ROM on an Android Device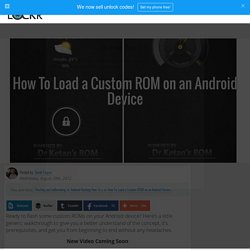 Ready to flash some custom ROMs on your Android device? Here's a little generic walkthrough to give you a better understand of the concept, it's prerequisites, and get you from beginning to end without any headaches. I Before You Begin. 1.
The Flipped Classroom: What are the Pros and Cons?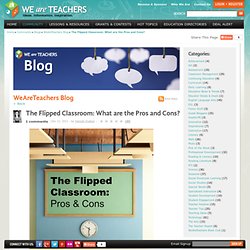 A guest post by Anne Wujcik You've probably heard at least a little bit about flipped learning. Flipping a classroom (or a lesson) typically involves reversing the way instructional time is used, delivering instruction outside of classroom time and moving "homework" into the classroom. Teachers prepare short video lessons (or search out appropriate lessons and other resources on the web) that students watch at home and class time is spent on a variety of activities that allow students to dive deeply into the ideas – interactive labs, collaborative problem-solving sessions, hands-on problem solving activities, one-on-one tutoring sessions and more.