Sheet Music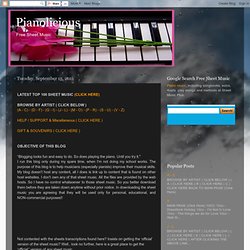 HELP / SUPPORT & Miscellaneous ( CLICK HERE ) "Blogging looks fun and easy to do. So does playing the piano. Until you try it."
Pianolicious
Free Piano Sheet Music
Pianotte Browse free sheet music: To download, just click the link below and right click on the piano sheet and save target as… BABE - Styx BABY IT`S COLD OUTSIDE – Ray Charles
FREE POPULAR PIANO SHEET MUSIC - B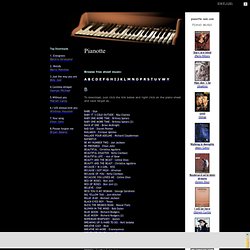 Words and Music - free piano music sheets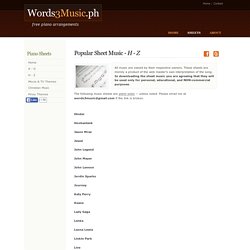 All music are owned by their respective owners. These sheets are merely a product of the web master's own interpretation of the song. In downloading the sheet music you are agreeing that they will be used only for personal, educational, and NON-commercial purposes. The following music sheets are piano solos -- unless noted. Please email me at words3music@gmail.com if the link is broken.
- Other Sheet Music