Visits
#20 Anne Fauslet Kongsted & Anders Malmendal
Sergio's Pop Vintage House Call
Name: Sergio Location: Zaragoza, Spain Our home is an 83 m2 (about 272 sq ft) apartment in the spanish city of Zaragoza. It was an old flat with a long hallway and many small rooms that we reformed a few years ago into a home with larger, more comfortable spaces. Our style is pop vintage with 'spanish topics'. Thanks, Sergio! • Interested in sharing your home with Apartment Therapy?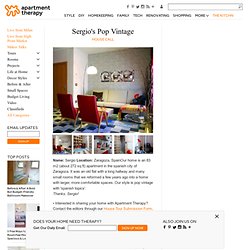 Nora's Seriously Simplified Life Small Cool Contest
Ann Marie's Charming Features Small Cool Contest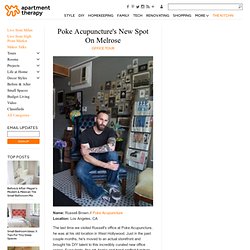 Name: Russell Brown // Poke Acupuncture Location: Los Angeles, CA The last time we visited Russell's office at Poke Acupuncture, he was at his old location in West Hollywood. Just in the past couple months, he's moved to an actual storefront and brought his DIY talent to this incredibly curated new office space. Succulents, fine art, books and hand crafted furniture are just some of the truly awesome elements of this acupuncture office. Russell is by far one of the most crafty people I know.
Poke Acupuncture's New Spot On Melrose Office Tour
Superfixat | Residence
Stylisten Joanna Lavén tar med sig jobbet hem och letar ständigt efter nya perfekta bilder i hennes och sambon Daniel Wahlgrens våning. En hel vägg belamrad med insekter. Det är inredningsstylisten Joanna Lavéns nästa drömprojekt hemma. Och ett typiskt exempel på hur jobbpassionen och hemmalivet går hand i hand. Joanna lånade några fjärilar till en fotografering – och blev smått besatt.
Jockum + Erik | Fine Little Day
: 2012HouseTourRainaRobert
Hot Fluoro - emmas designblogg
Auf Long Island leben, das Leben genießen und sein Geld mit einem kleinen Imbiss direkt am Strand verdienen-wer hätte nicht Lust auf so ein Leben? Für Rike Döpp ist das jedoch nur Plan B. Zum Glück, denn sonst wäre Berlins Modeszene heute um einiges ärmer. Gemeinsam mit der Designerin Julia Menthel und Jacob Valdemar leitet sie die bekannteste Mode-PR-Agentur der Stadt: die Agentur V .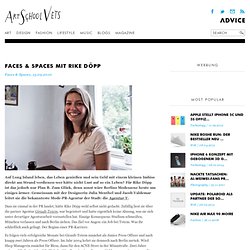 Faces & Spaces mit Rike Döpp | ArtSchoolVets!
Aaron's Opportunity to Experiment Small Cool Contest
Lisa Marie lives here 1 | Fine Little Day
Lisa Marie lives here 2 | Fine Little Day
No doubt that Lisa Marie is an aesthete. Her apartment, full of luscious flowers, artfully arranged vintage finds and beautiful handmade dresses hanging here and there. Even the scent in the apartment (the scent in someone elses home is always interesting, don't you think?) was lovely. Happy to see my Rebuild Square-prin t on Lisa Marie's wall.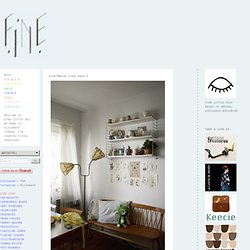 Weekend | Fine Little Day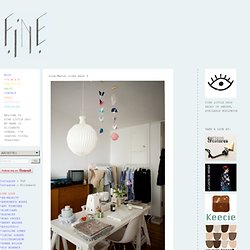 As said, Lisa Marie's apartment is small, but well used and planned. And the interor, a nice mix of old and new. In the middle of the livingroom a work table with trestles, Artur from Ikea. The handy clothes racks called Mulig , are also from Ikea. Have to get a pair of these next time I'm Ikea visiting.
Lisa Marie lives here 3 | Fine Little Day
The rabbit cloth, an inheritance from Lisa Marie's grandmother. -
Lisa Marie lives here 4 | Fine Little Day
Chez moi
The home of Eliza Lopatowska from Ola&Ole k A:: Australian is…. blue skies, exciting outdoors , fantastic coffees and my very first mud crabs . U:: uglies t thing in my home is... my curtains in the windows and occasional mess.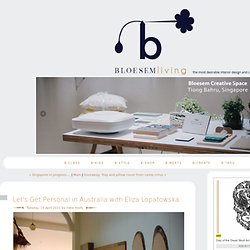 Let's Get Personal in Australia with Eliza Lopatowska...
The home of Christien Starkenburg from Slow Wood D:: Dutch is being open, exploring & free.. E:: entrance , when entering my home you will notice the lightblue sofa of Scholten & Baijings mixed with an old grain bags patchwork carpet. You also smell the aromas of rosemary & eucalyptus of the eco paints, the loam, cork and a lot of wood. It smells like home.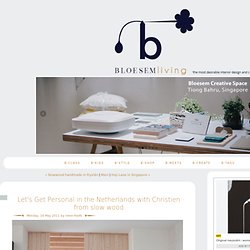 Let's Get Personal in the Netherlands with Christien from slow wood
The home of Annemique de Kroon from Fijn Wonen*Fijn Leven D:: Dutch ... are the two people who live here. The two cats are from Panama and Spain. E:: entrance , when entering my home you will notice... peace and quiet in the heart of the city.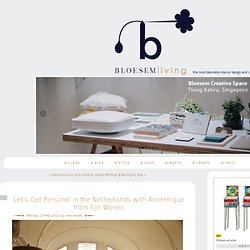 Let's Get Personal in the Netherlands with Annemique from Fijn Wonen
Anthology Magazine issue 5... and we are featured!
Let's Get Personal in the Netherlands with Miranda from Puur Anders
Let's Get Personal in Malaysia with Irene Hoofs from Bloesem...
:::Homebodies:::: Andrea's kitchen, and mowing the lawn in Louboutin
:::Homebodies:::: Sleeping loft
Mig og mit hjem: Pottemagerens paradis i Pisserenden | Fri
Mig og mit hjem: Her gror møblerne aldrig fast | Fri
Mig og mit hjem: Arvegods og detaljer - med plads til alle | Fri
Tours
: Richard Chicago Housetour
: HopeAlexanderHouseTour
House Tour: Sam's Sydney Simplicity Sydney
: CHI - House Tour Teresa
Small Cool 2010: Steve's 'Charred Embers' International Division #24
Beth and Her Note from Maxwell. : SF - Beth's House Tour
: Elsie Marley Tour
: ATNY_MACK_020312
Greg & Grey's Skylit Studio Loft House Tour
Eileen Peters and Mark Wiesmayr at Home in Venice Beach
PLAZA Interiör | Inredning, Design, Hem, Kök, & Bad | Love makes me do it
Magnus Reed — Freunde von Freunden
Axel van Exel — Freunde von Freunden
Robert Motherwell: Homes & Spaces: architecturaldigest.com
AD Visits: Willem de Kooning: Homes: architecturaldigest.com
Waldersten's studio
sneak peek: isabel asha penzlien
sneak peek: susanna and jussi vento
sneak peek: allen hemberger
sneak peek: mike perry + anna wolf
The Closet Voyeur: Erika Dirand | tarde o temprano
The Closet Voyeur: Gaby Noriega – Mentira Mentira | tarde o temprano
INTERVIEWS / LIFECYCLING -IDEE-
Interiørmagasinet - Smykkedesignerens kreative kompromiss
Photographer Björn Lofterud - emmas designblogg
Fanny & Bill Gentel in Brooklyn - www.petrabindel.com
Inga Powilleit Photography
Copenhagen loft - emmas designblogg
Studio Sweet Studio
Featured Seller: jessalinb | The Etsy Blog
work.place
Work Space Inspiration: Anchor Guitar Studio
work.place
i lay my hat and wish to stay
Loft Tour: Curated Chelsea Home – LoftLife Magazine – The Loftstyle Guide to Life in the City