Fairydusted
m e l i s s a
interests: fairies;design-graphic/web/interior;crystals;the paranormal
The art of data visualization
"Remarkable range of examples for the idea of visual thinking with beautifully printed pages. A real treat for all who reason and learn by means of images." RUDOLF ARNHEIM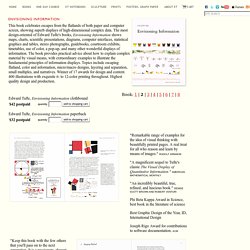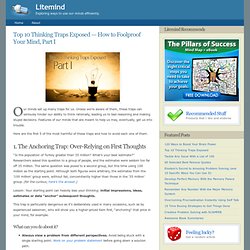 Our minds set up many traps for us. Unless we're aware of them, these traps can seriously hinder our ability to think rationally, leading us to bad reasoning and making stupid decisions. Features of our minds that are meant to help us may, eventually, get us into trouble. Here are the first 5 of the most harmful of these traps and how to avoid each one of them. 1.
Tibetan Personality Test
Dalai Lama Personality Test Take your time with this test and you will be amazed. I did this personality test last year when this came around and a spiritual wish I made did happen - in fact all year long. Just 4 questions and the answers will surprise you. Be honest and do not cheat by looking up the answers.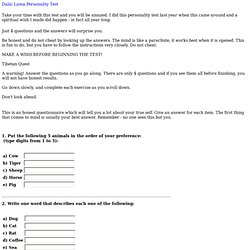 Funny Relational Psychology Tests - FFXI special box
In the realms of medieval fantasy 1. You are walking in a field of rolling green grass and the wind is blowing soothingly upon your face when you see a box in the middle of the field. Is ita. Open?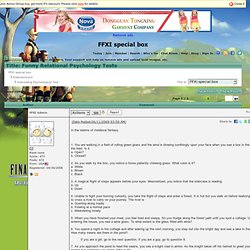 1. You are walking in the woods. Who are you with?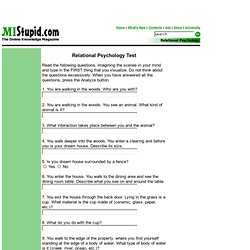 Graphic Design and Typography