After Effects
This entry is part 25 of 33 in the Logo Reveals Session - Show All « Previous Next »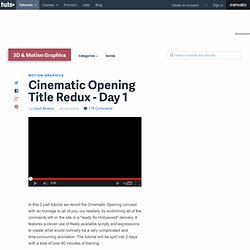 Cinematic Opening Title Redux - Day 1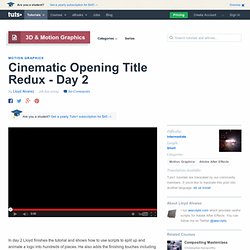 Cinematic Opening Title Redux - Day 2
In day 2 Lloyd finishes the tutorial and shows how to use scripts to split up and animate a logo into hundreds of pieces.
In day 2, Naim show us how to setup the vector graphics in Illustrator then track the man on the phone in Mocha AE. Finally, to wrap things up we jump back into After Effects to finalize the composite. Naim explains: Today we will continue animating the floral elements, and position the elements into the 3D scene.
Create a MoGraph Urban Jungle - Day 2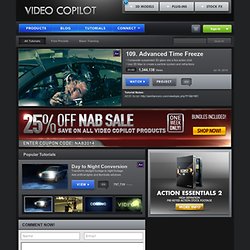 3D Time Freeze (Glass)
Create easy 3D reflections with no plug-ins Simulate reflective falloff and blurry... Integrate 3D with Live Action footage... Includes steps for 3D Max & Cinema 4D or... Create a draw-on blue print title card Use the scribble effect and stoke to write
Galactic Orb
Build a complex particle system using CC...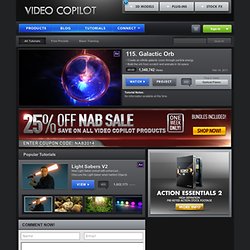 In this tutorial Markus walks us through the creation of a video accompaniment to Bruce Lee's 'Be Water' philosophy. It features vibrant motion typographic sub-titles, animated illustrations and clever camera techniques. The training will be split over 3 days for a total of 71 minutes of tutorial video.
Infographic Interaction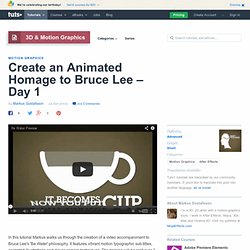 Beginners Tutorial
Create a Futuristic Floating Hologram Effect
Morphing Letters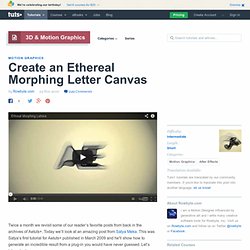 Twice a month we revisit some of our reader's favorite posts from back in the archives of Aetuts+. Today we'll look at an amazing post from Satya Meka . This was Satya's first tutorial for Aetuts+ published in March 2009 and he'll show how to generate an incredible result from a plug-in you would have never guessed. Let's take a look…
Beautiful Rain Scene
In this massive 2 part tutorial inspired by the work of Pierre Michel , Alex Verlan shows us how to create the dramatic slow motion rain drops falling scene entirely within After Effects. Requirements: Trapcode Particular (download the trial version here ) Trapcode 3D Form (download the trial version here ) Trapcode Shine (download the trial version here ) Optional: Trapcode Horizon (download the trial version here ) Twitch (download the trial version here ) T_Distorto from Foundry Tinderbox 1 collection (download the trial version here ) In this tutorial I will show you how to create a dramatic scene with slowmotion rain drops falling from the sky. We'll construct 3D looking drop element inside After Effects with Trapcode Form plugin. Also we will create rotation scene inside the rain drops mass without using 3D.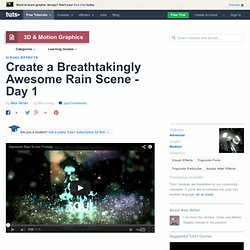 Tilt-shift
Create an animated 'toytown' effect using a crafty tilt-and-shift effect in After Effects.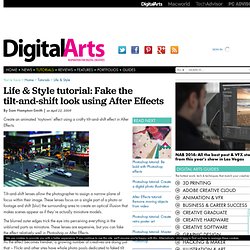 Giant Energy Ball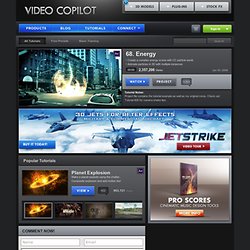 Create a realistic vehicle collision...
Rorschach Effects
Logo Animation
In this tutorial, we will learn some of the cool new features introduced in Trapcode Particular v2.0.
3D DNA Strain
Animated vector mixed with real life
In this tutorial Naim Alwan ventures outside of After Effects for a little bit of 3D Matchmoving to create this stunning Urban Jungle effect where vector graphics are perfectly tracked to some city footage. In day 1 you will learn how to do a track using Boujou (although any matchmoving software will work for this) and then import and apply that information in After Effects successfully.
Stormy, Electric Type
Window Lighting
3D Cloud Motion from still image