Backup
backup-manager
Avant-propos La perte de données est la chose qu'un utilisateur redoute le plus. Elle peut être due à plusieurs facteurs (mauvaise manipulation, disque dur hors service, malveillance, vol,…) et n'épargne personne.
Voici un nouveau tutorial qui vous sera sans doute utile si vous venez d'installer la distribution linux Debian (Ou Ubuntu) sur votre serveur. Introduction Objectif de ce tutorial L'objectif du tutorial est d'obtenir un serveur linux debian permettant d'héberger et de gérer vos sites web PHP / MySQL à distance, uniquement avec un accès SSH. Voici les différentes parties du tutorial qui seront divisées en 5 billets: Pré requis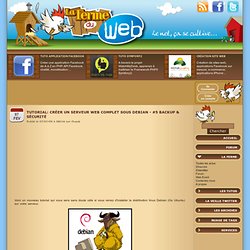 Tutorial: Créer un serveur web complet sous debian - #5 Backup & Sécurité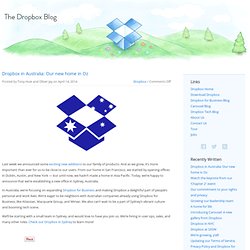 We're so excited this morning to kick off DBX, our first developer conference. Fort Mason is buzzing with energy from our incredible community of developers, designers, and partners. Back in 2007, when it was just the two of us coding in an apartment, we never imagined that six years later there'd be over 175 million people using Dropbox and more than a billion files synced each day. We're proud that Dropbox has become the home for millions of people's most important stuff.