Grails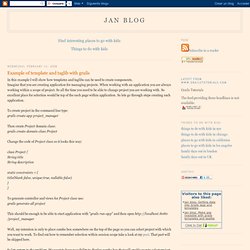 In this example I will show how templates and taglibs can be used to create components.Imagine that you are creating application for managing projects. When working with an application you are always working within a scope of project. So all the time you need to be able to change project you are working with.
Example of template and taglib with grails
Enabling the AJAX Spinner in Grails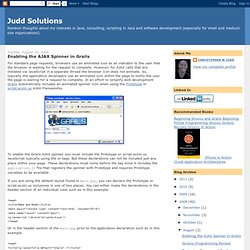 For standard page requests, browsers use an animated icon as an indicator to the user that the browser is waiting for the request to complete. However, for AJAX calls that are initiated via JavaScript in a separate thread the browser icon does not animate. So, typically the application developers use an animated icon within the page to notify the user the page is waiting for a request to complete.
Nine Lessons from building a Grails / Flex / Flash website | Tomás Lin's Programming Brain Dump
I just finished putting the finishing touches on phase one of our video and animation heavy Flash / Grails / Flex site.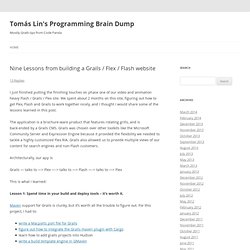 Flex File Upload using Grails Backend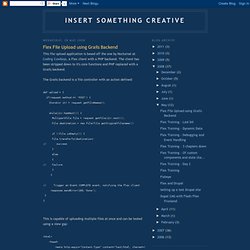 This file upload application is based off the one by Nocturnal at Coding Cowboys, a Flex client with a PHP backend. The client has been stripped down to it's core functions and PHP replaced with a Grails backend. The Grails backend is a file controller with an action defined: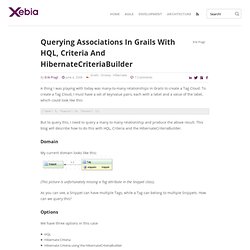 Querying associations in Grails with HQL, Criteria and HibernateCriteriaBuilder
A thing I was playing with today was many-to-many relationships in Grails to create a Tag Cloud.
Goal: execute a program via a command line from groovy code Option 1: executing a string Gotchas: Take care if you wish to pass a quoted argument that contains white space – it will be split into multiple arguments, e.g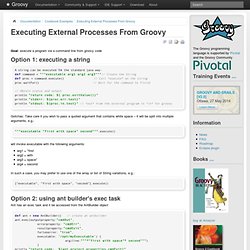 Executing External Processes From Groovy
Directories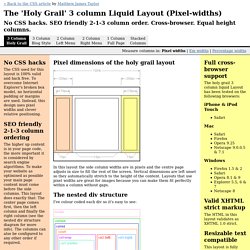 Pixel dimensions of the holy grail layout In this layout the side column widths are in pixels and the centre page adjusts in size to fill the rest of the screen. Vertical dimensions are left unset so they automatically stretch to the height of the content.
The Holy Grail 3 column Liquid Layout. Pixel widths. Cross-Browser. Equal Height Columns.
Sandbox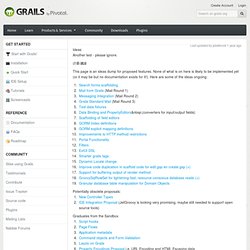 Last updated by pledbrook 1 year ago
Grails - jira.codehaus.org
Last updated by sjtai 4 years ago
Reference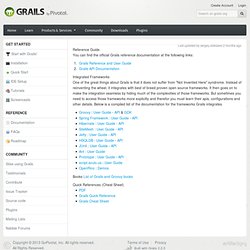 Cookbook Examples
Recent Entries (Last 7 Days)