Designers / Studios
Spirituc
Web Design Studio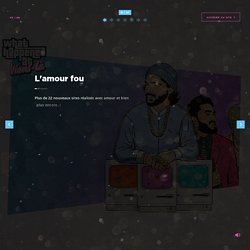 Les contributions des utilisateurs sont modérées par VIENS-LA SARL et/ou ses prestataires afin que ces contributions ne contreviennent pas aux lois et usages en vigueur (concernant la propriété intellectuelle, …), qu'elles restent décentes, courtoises et respectueuses de chacun et qu'elles ne s'écartent pas des sujets dont le présent site a vocation à traiter, ou ne détournent pas sa finalité. Le rôle des modérateurs est d'écarter les contributions qui sont attentatoires au respect des personnes ou nuisent à la qualité des échanges.
Portfólio de WebSites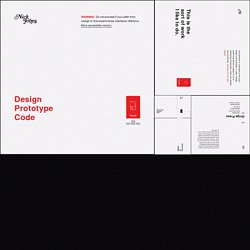 McKINNEY Around February, 2010. Walking back from lunch: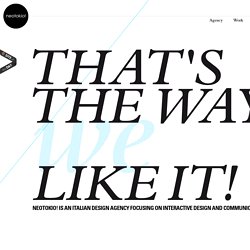 We are often asked after meetings where the name of our company comes from. The more timid tend to hypothesize roots in Japanese culture, while the more audacious suggest sotto voce that we may have made a spelling error. However, few seem to notice the strongest element, the key which effectively represents our essence. When we founded Neotokio! we took the liberty of putting an exclamation mark* at the end of the name.