Alcohol
Joe Bartender | Mixed drink recipes, bartending and cocktail culture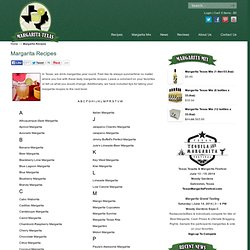 In Texas, we drink margaritas year round. Feel like its always summertime no matter where you live with these tasty margarita recipes. Leave a comment on your favorites or tell us what you would change.
Margarita Texas - Best Margarita Recipes
Alcoholic beverage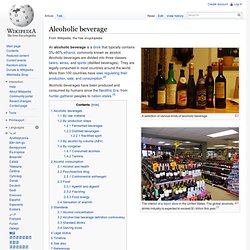 A selection of various kinds of alcoholic beverage. An alcoholic beverage is a drink that contains ethanol. Alcoholic beverages are divided into three general classes for taxation and regulation of production: beers, wines, and spirits (distilled beverages). They are legally consumed in most countries around the world. More than 100 countries have laws regulating their production, sale, and consumption.[1] Beer is the third most popular drink in the world, after water and tea.[2] Alcoholic beverages have been consumed by humans since the Neolithic era; the earliest evidence of alcohol was discovered in Jiahu, dating from 7000–6600 BC.[3] The production and consumption of alcohol occurs in most cultures of the world, from hunter-gatherer peoples to nation-states.[4]