Alcohol
Joe Bartender | Mixed drink recipes, bartending and cocktail culture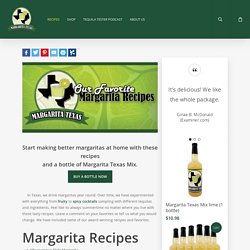 Choosing the right tequila is the key to creating perfect margarita recipes. Knowing the different types and how they are made can lead to improving the overall taste of your margaritas. Tequila is required to be at least 51% agave. In this type of tequila, the remainder is usually sugarcane. Premium tequila has the best taste and quality.
Margarita Texas - Best Margarita Recipes
Alcoholic beverage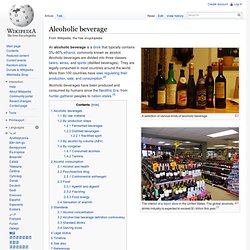 These flaming cocktails illustrate that a distilled beverage may be ignited. The term ethanol is derived from "ether" which in turn is derived from aithein " to burn , shine". [ 1 ] An alcoholic beverage is a drink containing ethyl alcohol which is commonly referred to as ethanol . Alcoholic beverages are divided into three general classes for taxation and regulation of production : beers , wines , and spirits (or distilled beverage). They are legally consumed in most countries with over 100 countries having laws regulating their production, sale, and consumption. [ 2 ] In particular, such laws specify the legal drinking age which usually varies between 16 and 25 years, depending upon the country and the type of drink.