Videos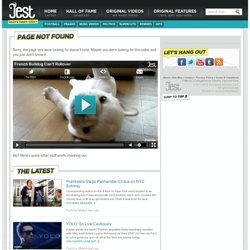 404 Page Not Found! Sorry, the page you were looking for doesn't exist.
Video - Cute cardboard robot produces documentary - New Scientist - StumbleUpon
Home Rock Climbing&Video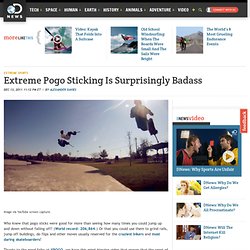 Extreme Pogo Sticking Is Surprisingly Badass : Discovery Channel - StumbleUpon
Who knew that pogo sticks were good for more than seeing how many times you could jump up and down without falling off? ( World record: 206,864 .) Or that you could use them to grind rails, jump off buildings, do flips and other moves usually reserved for the craziest bikers and most daring skateboarders ? Thanks to the good folks at XPOGO , we have this mind-blowing video that proves that the sport of extreme pogo is thriving, having hosted its 8th annual world championships, Pogopalooza , this summer. The jumpers featured in the video are Fred Gryzbowski, Nick McClintock, Tone Staubs, Dalton Smith, Curt Markwardt, Michale Mena, Chadd Deitz, Steve Bennett and Earl Pote.
Extreme Sports - Parkour - David Belle, Chase Scene Showreel -...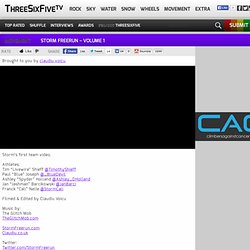 This site uses cookies to store information on your computer. By using our site you accept the terms of our Privacy Policy. Some cookies on this site are essential, and the site will not work as expected without them.
What vehicle architecture is most appropriate for global markets in the 21st century? Jim Kor, designer of the futuristic Urbee car shares his One Great Idea for changing the future of automotive transport. Kor presented his vision at the State of Green Business Forum in Chicago, laying out how sustainable design for transport can change the world. According to Kor, the solution resides in sustainable design, which is why he designed Urbee in 1996. Cars nowadays have big grills and exhaust pipes, Kor said. "Think the total opposite of a typical car and you're getting close to what we are talking about here, which is a low energy car," Kor said.
How a Futuristic Environmental Design Idea Became a Reality | GreenBiz.com - StumbleUpon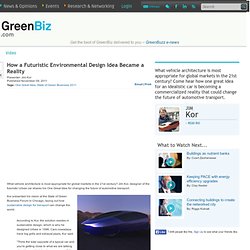 Extreme Sports - Parkour &The Worlds Best Extreme...
Stunts And Other Things Goes Wrong - Video - StumbleUpon
Amazing Gymnast Performance with a Ball! - Video - StumbleUpon
Coldplay's haunting classic "The Scientist" is performed by country music legend Willie Nelson for the soundtrack of the short film entitled "Back to the Start."