Indoor/Outdoor Crafts
Epiphanie - HOME - My Life List. We started this business last year with the tag line: "Live life the way you picture it.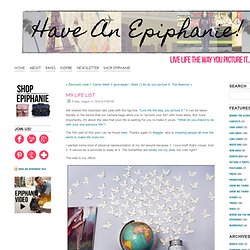 " It can be taken literally in the sense that our camera bags allow you to "picture your life" with more ease. But more importantly, it's about the idea that your life is waiting for you to make it yours. Simple Pop-Ups You Can Make!
General Tips/Tools
Seasonal. CraftPOP.com Arts and Crafts Links Directory: Main - StumbleUpon. Home. Science. Landscaping.
---