Photos of War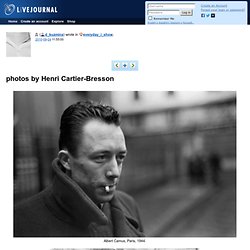 Albert Camus, Paris, 1944. Coney Island, New York, 1946. Romania, 1975. Naples, Italy, 1960.
Posted Aug 07, 2010 HIROSHIMA, Japan (AP) — The 65th anniversary event at the site of the world's first A-bomb attack echoed with the choirs of schoolchildren and the solemn ringing of bells Friday as Hiroshima marked the occasion. At 8:15 a.m. – the time the bomb dropped, incinerating most of the city – a moment of silence was observed. On Aug. 6, 1945, during World War II, the United States dropped an atomic bomb on Hiroshima, Japan.
On War: The dropping of the Atomic Bomb, 65 years later | Plog — World news photography, Photos — The Denver Post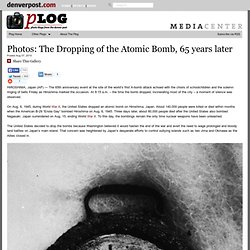 everyday_i_show: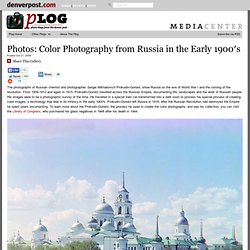 Posted Oct 21, 2009 The photographs of Russian chemist and photographer, Sergei Mikhailovich Prokudin-Gorskii, show Russia on the eve of World War I and the coming of the revolution. From 1909-1912 and again in 1915, Prokudin-Gorskii travelled across the Russian Empire, documenting life, landscapes and the work of Russain people.
WWI Gas Masks