PE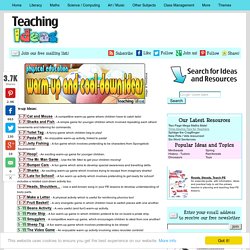 P.E. - Warm-up and Cool-down Ideas
Warm-up Ideas: Cat and Mouse - A competitive warm-up game where children have to catch tails! Sharks and Fish - A simple game for younger children which involved repeating each others' movements and listening for commands. Toilet Tag - A funny game which children beg to play! Pasta PE - An enjoyable warm-up activity, linked to pasta!
Playground fun
What is it? ....fun moves to 'pop' music which are designed around core movement skills to encourage good physical development. It's SO EASY... just follow the DVD.
Home | Wake Up Shake Up..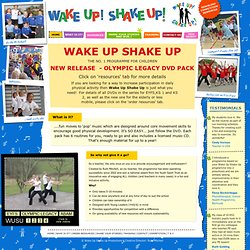 P.E.