Programming
Use The Index, Luke | e-Book about SQL Indexing in Oracle, SQL Server, …
Learning a programming language is easy; becoming adept enough to wield it in an efficient, maintainable manner in a professional setting is a never-ending journey. Despite doing web development almost exclusively in Python for nearly five years, it has only been in the past one to two that I've begun to feel I know both the language and the ecosystem well enough to architect "expert-level" systems consistently. Along this journey, I've gained knowledge and insight from the community that no book could possibly provide.
Keeping Up With The Pythonistas ~ Recursive Dream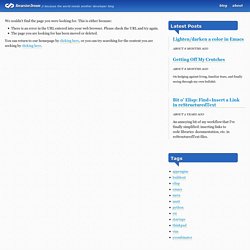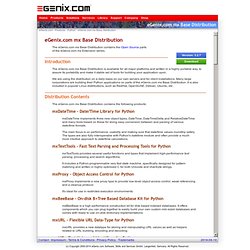 Products: Python: eGenix.com mx Base Distribution
The eGenix.com mx Base Distribution contains the Open Source parts of the eGenix.com mx Extension series. Version: 3.2.7 Introduction The eGenix.com mx Base Distribution is available for all major platforms and written in a highly portable way, to assure its portability and make it stable set of tools for building your application upon. We are using the distribution on a daily basis on our own servers and for client installations. Many large corporations are building their Python applications on parts of the eGenix.com mx Base Distribution.
Loggly | Logging as a Service
Incorporate Swauth into Swift : Blueprints : OpenStack Object Storage (swift)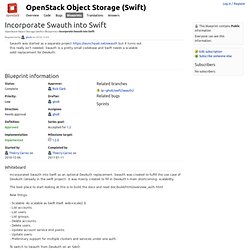 Incorporated Swauth into Swift as an optional DevAuth replacement. Swauth was created to fulfill the use case of DevAuth (already in the swift project). It was mainly created to fill in DevAuth's main shortcoming: scalability.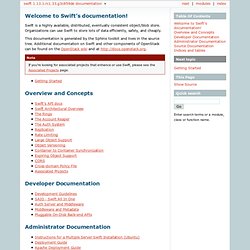 Swift is a highly available, distributed, eventually consistent object/blob store. Organizations can use Swift to store lots of data efficiently, safely, and cheaply. This documentation is generated by the Sphinx toolkit and lives in the source tree. Additional documentation on Swift and other components of OpenStack can be found on the OpenStack wiki and at http://docs.openstack.org. Note
Welcome to Swift's documentation! — Swift v1.1.0 documentation
CharlesLumpkin.com
travisswicegood.com