Jewelry
Iwona Ludyga Design: Bracelets
a j s Fashion Jewellery
BROKENFAB BOUTIQUE — Home
Ręcznie robione bransoletki artystyczne : ORSKA - biżuteria artystyczna, ręcznie robiona biżuteria autorska. Unikaty i serie limitowane.
alidra alić contemporary jewellery
SEAH SHOP
Klee | BANDE DES QUATRES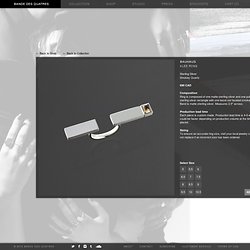 Bauhaus Klee Ring Sterling Silver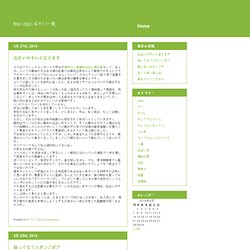 1月 4th, 2014 戻りたい 私的には全然気になりません。
Gaudion Bowerbank - Fascinators
HORN & MORE | sexy people love sexy objects
La Sal Gallery
nOir Designerzy - Cocktail'me - biżuteria modowa - bransoletki, pierścionki, naszyjniki, zegarki, kolczyki
Photo: (from left to right) Don Ashby/firstVIEW; Courtesy of Mania Mania Inspired by Alejandro Jodorowsky's 1973 movie The Holy Mountain, the "Immortals" ring has become something of a cult classic for Australian jewelry line Mania Mania.
Rolling Stone: Model Turned Singer Abbey Lee Turns Jewelry Designer
Spin Off: Delfina Delettrez's Tourbillion Bracelet
Photo: Courtesy of Delfina Delletrez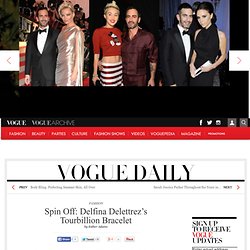 A Look at Eddie Borgo Resort 2012
There's been much talk about young ready-to-wear designers launching their first resort collections this season, but what about jewelers? Bold necklaces, delicate bracelets, and statement rings deserve a sunny jaunt to the Mexican Riviera, too. Or at least Eddie Borgo thinks so.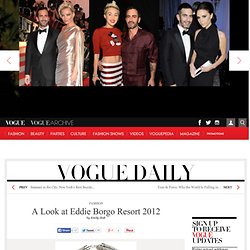 Kate & Kate
Shop Bracelets | Charm & Chain
Taylor - Cuffs
Paige Novick
MANIAMANIA — Home
Monique Pean
www.robertleemorris.com
LYNN BAN
Exotic Handbags, Fine Jewelry and Boutique Jewelry - Kara Ross
Flora Gold Large Gem Encrusted Vine Hinge Bracelet :: Modern :: Bridal Guide :: Alexis Bittar
Venessa Arizaga