Brainy
Ellen von Unwerth, Fräulein. Ellen von Unwerth was a supermodel before the term was invented, so she knows a thing or two about photographing beautiful women.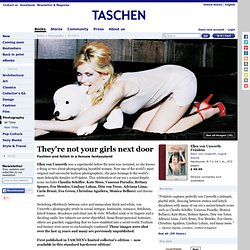 Now one of the world's most original and successful fashion photographers, she pays homage to the world's most delectable females in Fräulein. This celebration of our era's sexiest female icons includes Claudia Schiffer, Kate Moss, Vanessa Paradis, Britney Spears, Eva Mendes, Lindsay Lohan, Dita von Teese, Adriana Lima, Carla Bruni, Eva Green, Christina Aguilera, Monica Bellucci and dozens more. Switching effortlessly between color and immaculate black and white, von Unwerth's photography revels in sexual intrigue, femininity, romance, fetishism, kitsch humor, decadence and sheer joie de vivre. Whether nude or in lingerie and a dazzling smile, her subjects are never objectified. Sloth: A Dictionary for the Lazy (Deadly Dictionaries) (9781440528064): Adams Media.
Seven Deadly Dictionaries. The Confessions of Steve McQueen. About Rocca Spiele. Name: Trulie Okamocek, Game Designer and Producer; Masahiro Kakinokihara Graphic Designer and Art DirectorLocation: Tokyo, JapanProduct: Rocca Spiele Playing Cards What was your vision when you launched your line?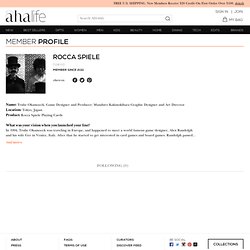 In 1994, Trulie Okamocek was traveling in Europe, and happened to meet a world famous game designer, Alex Randolph and his wife Ger in Venice, Italy. Deborah Turbeville: Past Imperfect: Amazon.co.uk: Deborah Turbeville. Past Imperfect encompasses Deborah Turbevilles ground breaking imagery created between 1974 and 1998.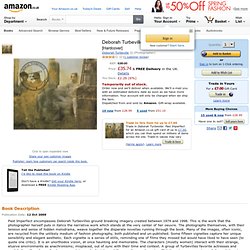 This is the work that the photographer herself puts in italics the narrative work which stands at the very center of her oeuvre. The photographs themselves, with their tension and sense of hidden melodrama, weave together the disparate novellas running through the book. Harper's Bazaar: Greatest Hits (9781419700705): Glenda Bailey, Stephen Gan, Elizabeth Hummer. Victorian-Inspired Fashion for Fall - 2011 Fall Trend Report on ELLE. POKA POKA Warszawa - reklama, druk, drukarnia, wizytówki, ulotki. Audiobooki, Księgarnia, książki pdf, Książki audio, książki do słuchania, prasa, audiobooki download.
Studio Melon | Sklep ze zdjęciami. Księgarnia internetowa - Bookarest.pl. Womens | Fashionary. Dictionary + Sketchbook The name "FASHIONARY" comes from "Fashion + Dictionary + Diary".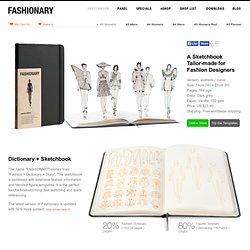 The sketchbook is combined with extensive fashion information and blended figure templates. ART. Piksele. UPLIFT ACADEMY Cybernetyki222. Wydawnictwo W.A.B. DLA DZIECI. Sztuka w DECObazaar. Druk barwny, płaski - Litografia.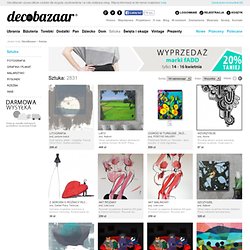 Format 15cm/15cm. Grafika pochodzi ... 200 zł Obraz namalowany farbami akrylowymi na płótnie formatu 30,5x25. Vivre Sa Vie Poster - Shop. Vivre sa vie was a turning point for Jean-Luc Godard and remains one of his most dynamic films, combining brilliant visual design with a tragic character study.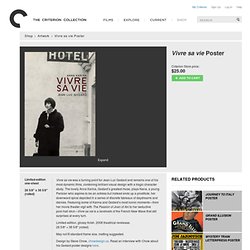 The lovely Anna Karina, Godard's greatest muse, plays Nana, a young Parisian who aspires to be an actress but instead ends up a prostitute, her downward spiral depicted in a series of discrete tableaux of daydreams and dances. Featuring some of Karina and Godard's most iconic moments—from her movie theater vigil with The Passion of Joan of Arc to her seductive pool-hall strut—Vivre sa vie is a landmark of the French New Wave that still surprises at every turn. Limited-edition, glossy finish. 2008 theatrical rerelease. 26 5/8″ × 38 5/8" (rolled)
BRADY & KOWALSKI Writing Machines Est 1873 by bkwritingmachines. <div id="javascript-nag" class="notice"><p> Take full advantage of our site features by enabling JavaScript.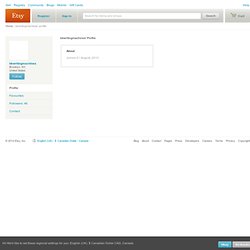 <a href=" more</a>. </p></div> Help Etsy. Classic Restored Typewriters. Forkcast. Photo by Sanchez and Kitahara Like James Murphy before him, Four Tet's Kieran Hebden recently stopped by Tim Sweeney's Beats in Space radio show, spinning cuts from folks like Joy Orbison, Junior Boys, Martyn, Floating Points, and (of course) a cut of his own.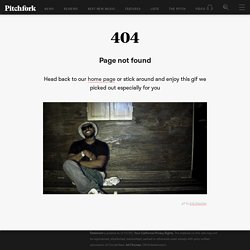 (via Beats in Space / FACT) Forkcast: Zola Jesus: "Vessel" Mała Czarna Księga Stylu - Garcia Nina - 34,49 zł - empik.com. Obowiązkowa pozycja Czy ta recenzja była przydatna?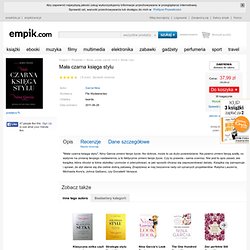 Taknie. Neo-Noir) Interactive Movie by Dawid Marcinkowski. Salon internetowy. Architecture & Landscape. Fashion & Textiles. Fashion & Textiles 'Thames & Hudson's art, architecture and fashion catalogue has got to be one of the most extensive and important ones around, with works appealing to everyone from students to professionals.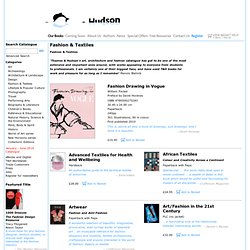 I am certainly one of their biggest fans, and have used T&H books for work and pleasure for as long as I remember' Manolo Blahník William PackerPreface by David HockneyISBN 978050027528330.40 x 24.90 cmPaperback240pp301 Illustrations, 90 in colourFirst published 2010. Couture in the 21st Century: In the Words of 30 of the World's Most Cutting-Edge Designers (9781408134894): Deborah Bee, Rankin. VISIONAIRE. Great Food Series - search results. Books: From Polaroid To Impossible. American Bookstore - księgarnia internetowa. Książki angielskie, amerykańskie oraz inne... Books in English. Bec Zmiana.
--------------------------------- BĘC SKLEP WIELOBRANŻOWY O: Pon/Mon-Pią/Fri, 13.00-20.00 A: Mokotowska 65 (wejście od ulicy), WarszawaPRZEDŚWIĄTECZNE GODZINY OTWARCIA: Pon-pt, 10-21, Sob-Ndz 10-18, Wigilia 10-16M: +48 22 629 21 85 E: sklep@funbec.eu ------------------------------- CZYTANKI DLA ROBOTNIKÓW SZTUKI. KULTURA NIE DLA ZYSKUFundacja Bęc Zmiana. 2009O książce więcej +TU NERWOWA DRZEMKA. O poszerzaniu pola w projektowaniuFundacja Bęc Zmiana, 2009O książce więcej +TUEKSPEKTATYWA: interdyscyplinarna seria wydawnicza Fundacja Bęc Zmiana, 2009O serii więcej +TU. Postcard from Cannes: Sean Penn Has The Cure. When you enter the homestretch at Cannes (conventional wisdom has it) you start seeing movies the festival doesn't actually expect to win, but has put in competition for reasons ranging from offbeat enthusiasm to commercial necessity (powerful companies demand favors).
Often these movies can be deeply strange. They don't come any stranger than this morning's offering, Paolo Sorrentino's This Must Be the Place, a comedy so crazy it makes the question of whether it's actually good (nope) seem beside the point. Borrowing his look from Robert Smith of The Cure and channeling a womanish voice, Sean Penn plays Cheyenne, a one-time rock star who's spent the last decades in seclusion over in Ireland. But when his estranged father dies, he returns home to America and begins traveling around—still in costume, of course —hoping to settle his father's old score against a guard who did him wrong at Auschwitz. Yes, it's a Holocaust road movie! PodOmatic | Podcast - Resurrection's Podcast - Resurrection Radio - 15 Year Anniversary Podcast - Music By Howie Pyro.
Literature & Poetry Sites. Fashion Books - Books on Fashion - by Assouline. Oh My Word Cards - Jack Cards. Oh my word. Books | Ellen Rogers Store.
---