Eweins84
Erin L. Weinschenk
Preparing for Download... Video file is missing. Please contact your site administrator. Fusing the Three Rs and Four Cs for 21st Century Readiness
The Partnership for 21st Century Skills - EduVision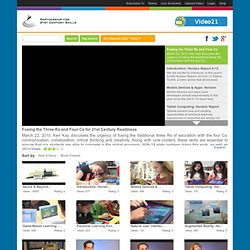 Weekend, April 15-17, 2011
The Research Library at the Getty Research Institute is open to inquiries from visitors on a drop in or appointment basis. Three levels of reader privileges are available as needed: All Readers may request materials for in-house consultation. Materials do not circulate outside of the Research Library.
Library Access and Reader Privileges (Getty Research Institute)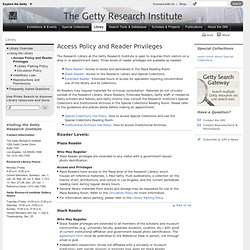 RBM: A Journal of Rare Books, Manuscripts, and Cultural Heritage
Visual Basic Command Descriptions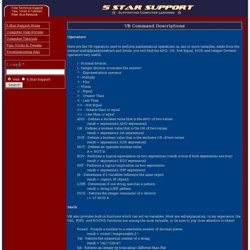 Operators Here are the VB operators used to perform mathematical operations on one or more variables. Aside from the normal multiply/add/substract and divide, you will find the AND, OR, Not Equal, MOD and Integer Division operators very useful. / - Normal division
BlogBib: Select Librarian/Library Blogs
"Several of our locations are closed today because of the severe weather in the Midwest: Gerald R. Ford Presidential Library and Museum, National Archives at Chicago, National Archives at St. Louis, and the Federal Records Centers in Chicago, St. Louis, Dayton, and Kingsridge."
English Corner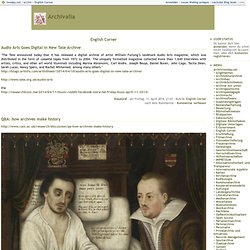 Bounce – A fun and easy way to share ideas on a website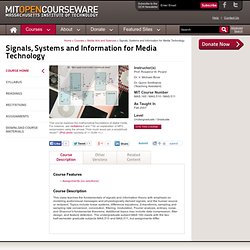 Media Arts and Sciences | MAS.160 Signals, Systems and Information for Media Technology, Fall 2007
Course Features Assignments (no solutions) Course Description This class teaches the fundamentals of signals and information theory with emphasis on modeling audio/visual messages and physiologically derived signals, and the human source or recipient. Topics include linear systems, difference equations, Z-transforms, sampling and sampling rate conversion, convolution, filtering, modulation, Fourier analysis, entropy, noise, and Shannon's fundamental theorems. Additional topics may include data compression, filter design, and feature detection.