SketchUp
SpaceClaim is a solid modeling application with a goal similar to SketchUp: make a 3D mechanical design tool so easy that anyone can use it.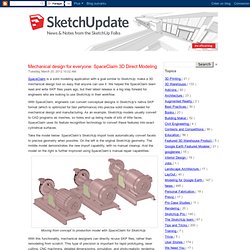 SpaceClaim 3D Direct Modeling
Plugin List
SketchUpArtists London Daily
QuadFaceTools (0.7.0b) — 08 February 2012
OverviewQuads and TopologyA big deal of organic modelling workflow spin around good topology of quads (faces with four vertices/edges).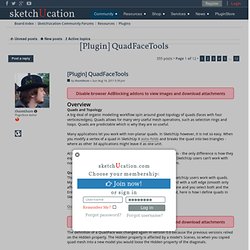 Welcome to the YouTube channel for School, a SketchUp Authorized Training Center. Our channel features episodes of The SketchUp Show, alongside other SketchUp, LayOut, and Google Earth tutorials that we've produced.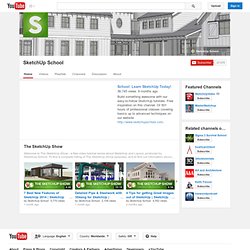 Chaîne de 4sketchupgo2school