Favorite Libraries
anythink™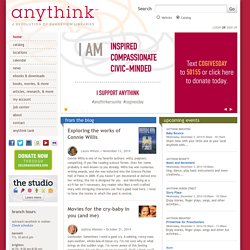 Stream instantly. It's that easy. Hoopla digital, the latest resource available to all Anythink customers, allows you to stream a variety of media directly to your device, whether that's a movie on your tablet or the latest album on your smartphone. Ideal for those who love services like Netflix and Spotify, hoopla digital rolls up music, movies, TV shows and audiobooks into one spot that's easy to browse and navigate.
Topeka and Shawnee County Public Library
It's after the holidays and you're exhausted from cleaning up parties, taking down those Christmas decorations and throwing out the tree. The heart of winter is upon us and while the salt and sand is great for getting around town, it's creating a mess of your neatly, cleaned floors. Snow and sand is a major […] A book list dedicated to real women! Librarians recommend some stories of amazing women who defined the gender barriers of their time.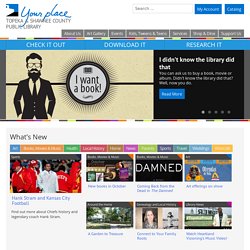 Schlow Centre Region Library | Opening doors to a wealth of ideas, the joy of reading and the power of information.
Home - Carnegie Library of Pittsburgh
Free Library of Philadelphia