Papercraft
Paper Automata « Paper Modeling With The Toy Shop
The Toy Shop was a wonderful computer program from the '80s which allowed you to decorate and print twenty different paper models which actually move! It included all the dowels, wires, balloons, and so on which were required to create the models. I've enjoyed using this program on my Commodore 64 for many years, and now I am able to share these models with the paper modeling community so you can download and build your very own Toy Shop creations with any PC or Mac! For more paper modeling with computers of yore, see my Paper Models – The Christmas Kit page!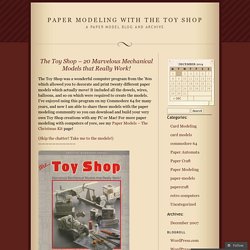 the boxes - paperboxworld free paper toys
On the topic of Jessie Eisenberg as Lex Luthor… Summing up reactions I'm seeing on Facebook etc, it seems like people who liked MoS are like this: People that didn't like MoS are like this: And the fans of the original Superman films are like this: If you remember when Heath Ledger was cast as the Joker it was as if millions of voices suddenly cried out in terror – and were suddenly silenced when the film came out. I think this is an interesting choice.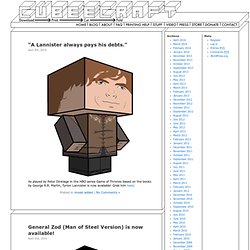 cubeelog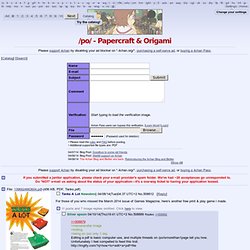 Hello /po/I have found this model officially free for download on some Korean papercraft site. This model is by the same designer who designed that famous paper Voltron.The problem is that I can't download it, I've tried to sign up there but still don't understand what I need to change there to gain access, so if there anyone who knows Korean and is kind enough to help, please do, thanks.Link:http://finalpaper.net/bbs/board.php?bo_table=pm&wr_id=82021&page=9
/po/ - Papercraft & Origami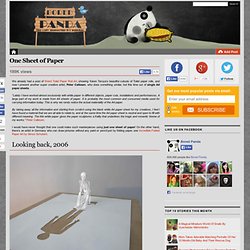 One Sheet of Paper (30 pics)
We already had a post of Weird Toilet Paper Roll Art, showing Yuken Teruya's beautiful cutouts of Toilet paper rolls, and now I present another super creative artist, Peter Callesen, who does something similar, but this time out of single A4 paper sheets. "Lately I have worked almost exclusively with white paper in different objects, paper cuts, installations and performances. A large part of my work is made from A4 sheets of paper.
Paper Gear Heart - Martin - Picasa Web Albums
Cubeecraft - Free Papercraft Toys - (Navigation privée)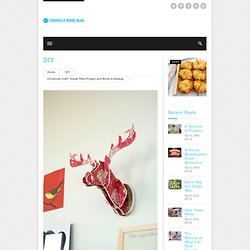 Chronicle Books Blog » Blog Archive » Chronicle Craft: Sneak Pee
As always we have some great craft books coming out this spring, with topics ranging from wallpaper projects, to sewing baby clothes, to more embroidery with Sublime Stitcher Jenny Hart! Also new to our list is Dorm Decor ($19.95, officially out in May and available for pre-order now). Dorm Decor offers a wide range of simple projects to spiff up drab dorm rooms. Beyond your dorm days? These crafts can invigorate any living space in a hurry. There's tons to choose from — bedding, rugs, lampshades, pillows, desktop organizers, and more.
Rock Paper Scissors: 3d deer puzzle
Home