Ideoloģijas konkrētas formas (-ismi)
List of political ideologies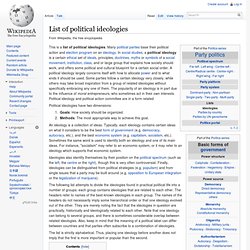 This is a list of political ideologies . Many political parties base their political action and election program on an ideology . In social studies , a political ideology is a certain ethical set of ideals , principles, doctrines , myths or symbols of a social movement , institution , class , and or large group that explains how society should work, and offers some political and cultural blueprint for a certain social order. A political ideology largely concerns itself with how to allocate power and to what ends it should be used. Some parties follow a certain ideology very closely, while others may take broad inspiration from a group of related ideologies without specifically embracing any one of them.
First published Tue May 9, 2006; substantive revision Tue Apr 10, 2012 Colonialism is a practice of domination, which involves the subjugation of one people to another. One of the difficulties in defining colonialism is that it is hard to distinguish it from imperialism.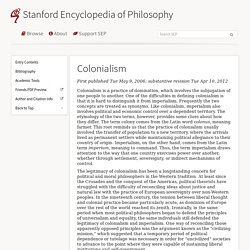 Colonialism
Komunisms
ConsevatismAsMotivatedSocialCognition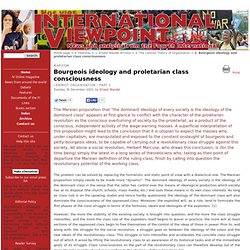 Marxism - Bourgeois ideology and proletarian class consciousness
The Marxian proposition that "the dominant ideology of every society is the ideology of the dominant class" appears at first glance to conflict with the character of the proletarian revolution as the conscious overturning of society by the proletariat, as a product of the conscious, independent activity of the wage-earning masses. A superficial interpretation of this proposition might lead to the conclusion that it is utopian to expect the masses who, under capitalism, are manipulated and exposed to the constant onslaught of bourgeois and petty-bourgeois ideas, to be capable of carrying out a revolutionary class struggle against this society, let alone a social revolution, Herbert Marcuse, who draws this conclusion, is (for the time being) simply the latest in a long series of theoreticians who, taking as their point of departure the Marxian definition of the ruling class, finish by calling into question the revolutionary potential of the working class.