Quotes
Inspirational quotes | #433 & From up North | Design inspiration & news - StumbleUpon. Words | Little BGCG - StumbleUpon. Kind_overmatter: Make it so beautiful it will be worth remembering. on we heart it / visual bookmark #1653919. Reporting an entry If this image belongs to you or is your intellectual property, please submit a copyright notification instead of reporting it.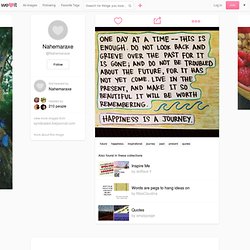 We encourage users to report abusive images and help us moderate the content on We Heart It. 364 Quotes in 2011 - StumbleUpon. Dear blank, please blank | iGNANT - StumbleUpon. Wenn man nicht aufpasst, kann es passieren, dass man ohne es zu merken gleich mehrere Stunden auf der "Dear blank, please blank" Homepage verbringt.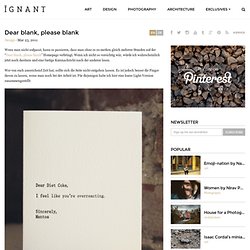 Wenn ich nicht so vorsichtig wär, würde ich wahrscheinlich jetzt noch dasitzen und eine lustige Kurznachricht nach der anderen lesen. Wer von euch ausreichend Zeit hat, sollte sich die Seite nicht entgehen lassen. Es ist jedoch besser die Finger davon zu lassen, wenn man noch bei der Arbeit ist. Für diejenigen habe ich hier eine kurze Light-Version zusammengestellt: Quotes and stuff... (2) - Polyvore. Quotes and more.
---