Cool
Mobile Phone Accessories | Kitchen accessories | Office Accessories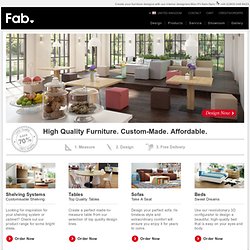 We've had a makeover, and we hope you'll love it as much we do. Starting now, Fab Europe will focus on our own collection of affordable made-to-measure furniture. It's Fab modern living, designed by you, at prices that are up to 70% lower than what you'll find in retail stores. With our easy-to-use configuration tools, you can create a beautiful new bed, sofa, table, desk, or shelving system that's tailor-made for your home.
Beertone - Enjoy the Colour of Your Beer - Swatches - Guide - Beer - Farbe - Bier - Faecher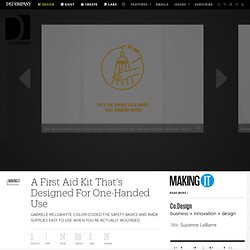 Gabriele Meldaikyte spent the past year studying a ubiquitous affliction that she calls "one-handedness." The recent Royal College of Art grad began her exploration by redesigning inconvenient packaging that all but requires the use of our non-dentist-approved "third hands" (your teeth) to open. Though we may be highly efficient multitaskers at our best, when hurt we could all benefit from a bit of an assist.
4 | A First Aid Kit That's Designed For One-Handed Use
HANDMADE TECH: DODOcase + Handmade Ipad Cases My boyfriend is obsessed with technology. Completely and thoroughly obsessed.
HANDMADE TECH: DODOcase + Handmade Ipad Cases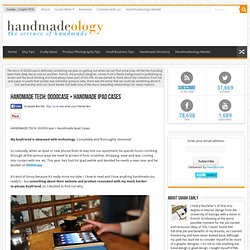 Sky Deck | Leibal Blog
s LadyData | The Female Perspective | If one were available, do you think most guys would take a male birth control pill?
Full Screen Weather : Weather Underground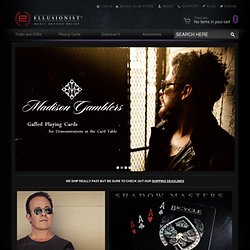 At Ellusionist, we have one goal: to give you the power to perform magic beyond belief. We want to make you the life of any party. We want to make you into a performer.