Architectuur
what a makeover! this made me feel 'myownapartamentsick' even more than ever :) bulb-lamp is great, i also made something like that, but there were less bulbs so the effect wasn't that stunning. love the shower, look really great, also the brick wall and, what surprised me, that green tone in the bedroom. you had great ideas and you fortunately put them into effect. the one thing i dislike is a study room. i hate that desk and chair, they just so boring actually. but i adore the red wall and those cat-things, sorry, i have no idea how to call it. ;)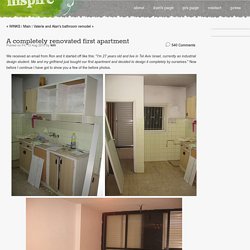 Danish home: Colour land | creamylife.com - embracing stylish art and design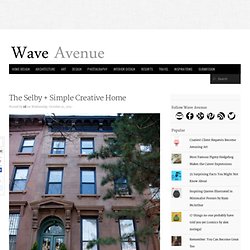 I recently discovered The Selby , and here is a home, more or less 1000 sq ft., bursting with neutral colors making it 'bigger' than it actually is. I really love the combination of open planning and simple palette in this home.. Everything's seems within reach but doesn't appear too crowded.. Every area is properly spaced.. First thing that caught my eye was the loft guest bed (sleeps overs not a problem!)..
desire to inspire - desiretoinspire.net - Antonio Zaninovic&Architects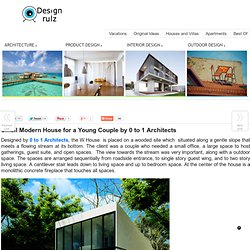 Small Modern House for a Young Couple by 0 to 1 Architects
Designed by 0 to 1 Architects , the W House is placed on a wooded site which situated along a gentle slope that meets a flowing stream at its bottom. The client was a couple who needed a small office, a large space to host gatherings, guest suite, and open spaces. The view towards the stream was very important, along with a outdoor space.
White Townhouse by Elding Oscarson Architects
Innovative Bloomframe Window Transforms Into Balcony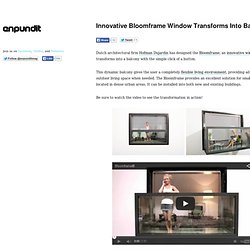 Dutch architectural firm Hofman Dujardin has designed the Bloomframe , an innovative window that transforms into a balcony with the simple click of a button. This dynamic balcony gives the user a completely flexible living environment , providing additional outdoor living space when needed.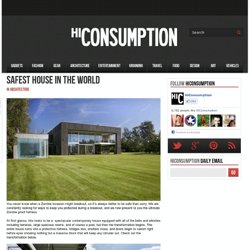 Safest House In The World
You never know when a Zombie invasion might breakout, so it's always better to be safe than sorry. We are constantly looking for ways to keep you protected during a breakout, and we now present to you the ultimate Zombie proof fortress. At first glance, this looks to be a spectacular contemporary house equipped with all of the bells and whistles including terraces, large spacious rooms, and of course a pool, but then the transformation begins. The entire house turns into a protective fortress, bridges rise, shutters close, and doors begin to vanish right before eyes showing nothing but a massive block that will keep any intruder out. Check out the transformation below.
Casa Corallo by PAZ Arquitectura