Body Health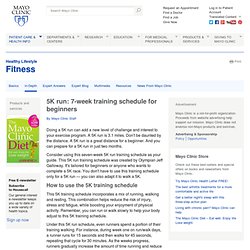 5K run: 7-week training schedule for beginners
Doing a 5K run can add a new level of challenge and interest to your exercise program. A 5K run is 3.1 miles. Don't be daunted by the distance. A 5K run is a great distance for a beginner. And you can prepare for a 5K run in just two months.
heterophobia
Judy Molnar still has the Popsicle stick she received for finishing her first 5K in 1996. "I remember I started giggling because at the time I was trying to lose weight and here they're giving me an ice pop," she recalls. Before the race she was overweight, out of shape and could barely climb a flight of stairs without losing her breath. Joining a gym and running a 5K were among her 1996 New Year's resolutions.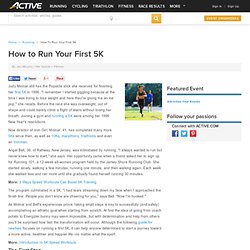 How to Run Your First 5K | 5K Running Tips | ACTIVE
Start lying on your back, holding a kettlebell, dumbbell, or rock above one shoulder. Then simply stand up, using your free arm to help you, while keeping the weight above you at all times. Keep the arm fully extended as you lie back down and repeat. Switch sides halfway through. Start with a 5-pound weight and increase. Add weight and speed to the Mudderling version.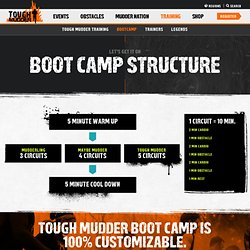 Tough Mudder Boot Camp Training
Slideshow: Best Diet Tips Ever – 22 Ways to Stay on Track
1) iStock 2) Image Source 3) iStock 4) iStock 5) iStock 6) iStock 7) Pixtal Images 8) iStock 9) iStock 10) B2M Productions / Stock Image 11) Creatas 12) Raymond Forbes 13) Tetra Images 14) iStockphoto 15) Hemera 16) Brian Macdonald / FoodPix 17) Medioimages / Photodisc 18) Joe Kirchherr 19) Antonio Mo / Stone 20) Fuse 21) Stockbyte 22) Laurence Monneret / Riser American Academy of Family Physicians. American Dietetic Association. Astbury, N.M. Journal of Nutrition, July 1, 2011.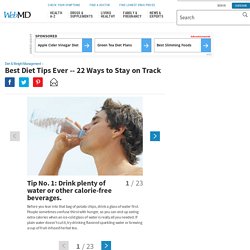 With trainer extraordinaire Jillian Michaels coaching your total-body makeover, extra pounds don't stand a chance. Her all-in-one plan combines toning and cardio—no weights, no treadmill necessary. It's so simple, effective and speedy, you'll have plenty of time to book that beach vacation…because you will look that good in a swimsuit!
How to Lose Two Pounds a Week: Fitness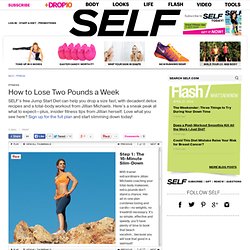 The Eco Mom (TheEcoMom) on Twitter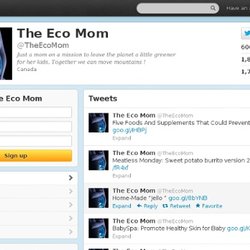 Language: English Bahasa Indonesia Bahasa Melayu Dansk Deutsch Español
Keratosis Pilaris aka small black dots on legs - Black Hair Media Forum - Page 1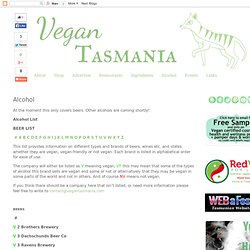 At the moment this only covers beers. Other alcohols are coming shortly! Alcohol List This list provides information on different types and brands of beers, wines etc. and states whether they are vegan, vegan-friendly or not vegan. Each brand is listed in alphabetical order for ease of use.
Vegan Tasmania: Alcohol
mbwnb2OLbp1qc6pb2o1_500.jpg (500×520)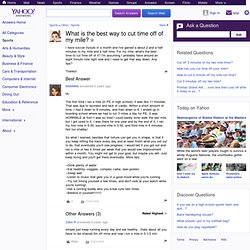 What is the best way to cut time off of my mile
Hi, The first time I ran a mile (in PE in high school), it was like 11 minutes. That was due to laziness and lack of cardio. Within a short amount of time, I had it down to 8 minutes, and then down to 6. I ended up in boarding school where we had to run 3 miles a day for PE. It was HORRIBLE at first--I was so tired I could barely even walk the last mile, but I got used to it.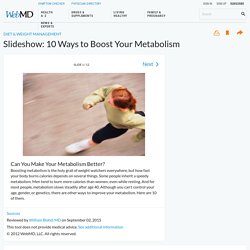 (1) Leland Bobbe / Stone / Getty Images (2) Radius Images / Photolibrary (3) Eric Audras / Photoalto / Photolibrary (4) Bruce Laurance / Photographer's Choice / Getty Images (5) IZA Stock / Photolibrary (6) iStockphoto
Slideshow: 10 Ways to Speed Up Your Metabolism to Burn Calories and Lose Weight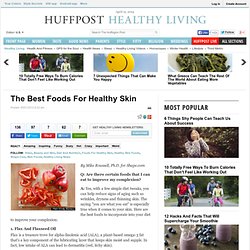 By Mike Roussell, Ph.D. for Shape.com Q: Are there certain foods that I can eat to improve my complexion? A: Yes, with a few simple diet tweaks, you can help reduce signs of aging such as wrinkles, dryness and thinning skin. The saying "you are what you eat" is especially true when it comes to your skin. Here are the best foods to incorporate into your diet to improve your complexion:
The Best Foods For Healthy Skin
8 min buns - butt workout
I have had horrible RSI and have gotten a lot better — I'm afraid what helped me was being able to take months off typing, and some weekly or biweekly Pilates. Luxury, insofar as `not crippled' is a luxury. I don't know what you can do while you have acute RSI, because every body is different etc etc., but this is what I came up with at the time: 1) Sleep. It's the only time you actually heal.
Want to run longer? This program will help increase your endurance. If you're new to running or exercise, start with the Beginner program. As you progress, slowly increase your time and eventually move to the Intermediate and Advanced workouts.
Running Workouts to Build Endurance
For a Tough Workout: Studies show that a jolt of java an hour or so before exercise increases endurance. Low-fat chocolate milk , meanwhile, makes for an excellent post-workout recovery drink: Its protein-to-carb ratio is ideal for repairing and strengthening muscles. Before a Presentation: Settle your nerves with oatmeal , which will keep your blood sugar stable. Still feeling frazzled?
Your fitness goal The first step to designing a resistance training program is establishing your fitness goal. The type and number of exercises, as well as the number of sets and repetitions will differ based on your fitness goal. Table content taken from Essentials of Strength Training and Conditioning, edited by Thomas Baechle for the National Strength and Conditioning Association. Endurance and Health/Fitness programs are appropriate for inexperienced or currently inactive individuals.
Crunches are not enough: These six moves -- three that strengthen your insides, three that target your outer abs -- keep you looking and feeling beautifully balanced. What It Does Helps you use your abs in concert (unlike crunches, which isolate one muscle group) How to Do It Lie on your back with your arms in the shape of a T and legs lifted so they're perpendicular to the floor. Shift hips a few inches to the left, then exhale and drop both legs slowly to the right, stopping before they touch the floor. Hold for a deep breath, exhale, and return to the starting position. Repeat on the other side.
How To Lose Fat On Hips, Thighs And Buttocks
10 Super Snacks You Can Make in Under 5 Minutes
52 Little Changes for Big Weight Loss Results
The Smart Way to Lose Weight: The Best Low-Calorie Recipes, Diet Tips, & Treats at Epicurious
20 Habits That'll Get You Fit for Summer | Healthy Living